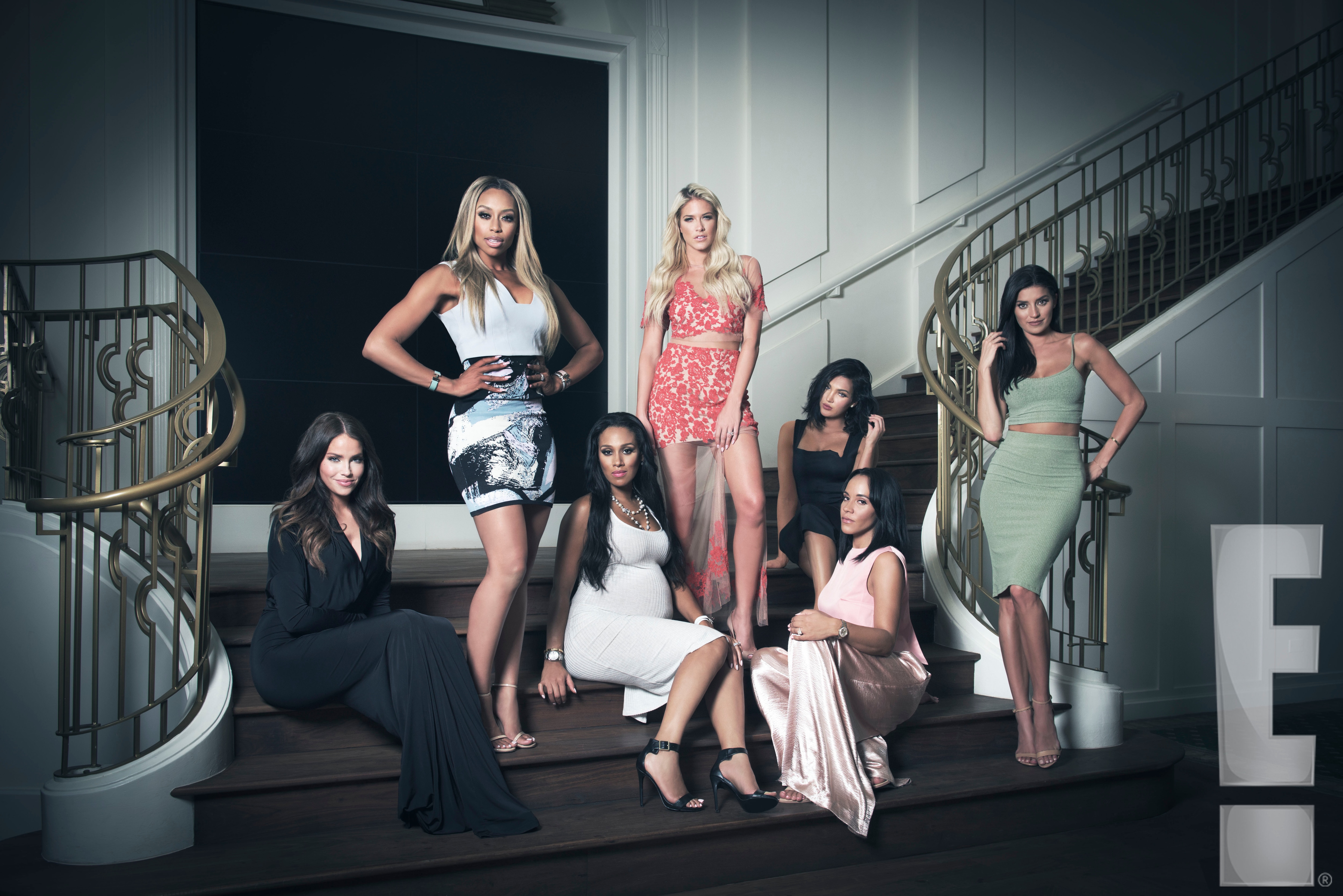 E!
This summer, E! is tackling the world of professional athletes and the gorgeous women by their sides.
WAGS which stands for Wives and Girlfriends of Sports Stars will focus on an elite group of sexy ladies who quickly show us that being a WAG isn't all diamonds and mansions. Although, that part doesn't hurt. 
It takes work to be a leading WAG and to keep the high-profile, glamorous lifestyle that they signed up for when they landed their pro-athlete hunks.  E!'s WAGS will deal with difficult situations as husbands and boyfriends switch teams, forcing the ladies to decide whether or not they will move across the country. And don't forget about their own careers...these women make their own money, too!
Watch:
Go Inside the Glamorous "WAGS" Lifestyle
In this group, the queen WAG is Sasha Gates who is married to a 5-time All Pro Player from the San Diego Chargers. But her best friend Autumn Ajirotutu, who is married to Seyi Ajirotutu of the Philadelphia Eagles, is also high up on the charts. Plus, you will also get a look into the lives of former WWE Diva and Sheldon Souray's fiancée Barbie Blank, celebrity stylist and girlfriend of 11 years to Dashon Goldson of the Washington Redskins Ashley North. Plus, gorgeous model and girlfriend of Larry English of the Tampa Bay Buccaneers Nicole Williams, and cousin fashion bloggers Natalie Halcro, girlfriend of Shaun Phillips, and Olivia Pierson, who only dates pro athletes!
Get ready for a wild ride. 
WAGS premieres Tuesday, August 18th at 10/9c only on E!