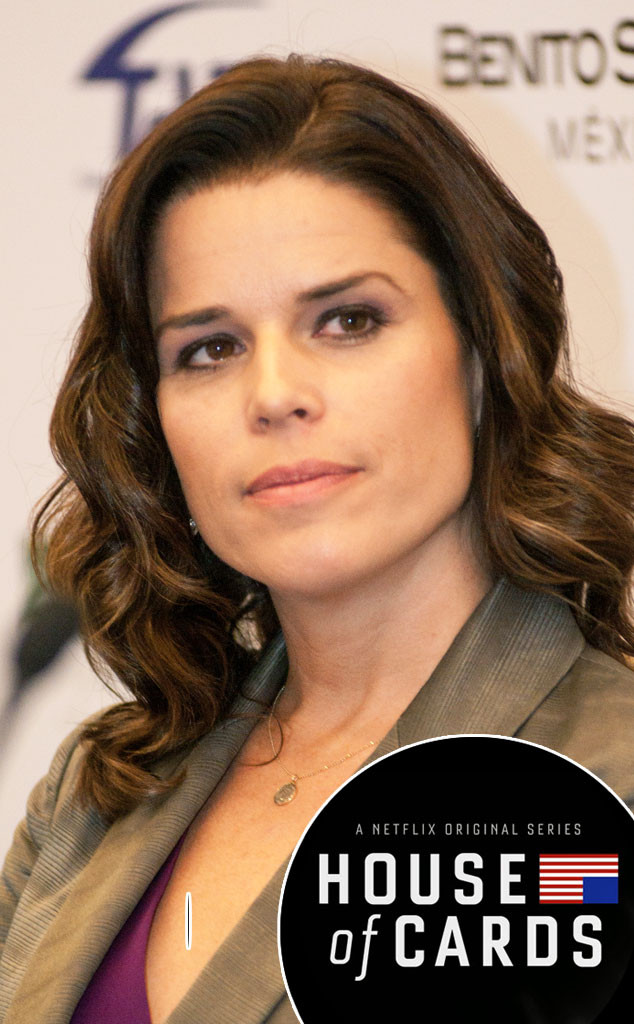 Getty Images, Netflix
Sidney Prescott is going to Washington!
Neve Campbell has been cast in a series regular role on the Netflix drama House of Cards, reports Deadline.
Of course, Campbell has played many other roles since starring in all four films in the Scream franchise, but to us, Campbell will always be the girl who survived multiple masked knife-wielders.
There aren't any details about her role available yet, but perhaps she'll have to use some of those survival skills when going up against the Underwoods when the show returns for a fourth season next year.