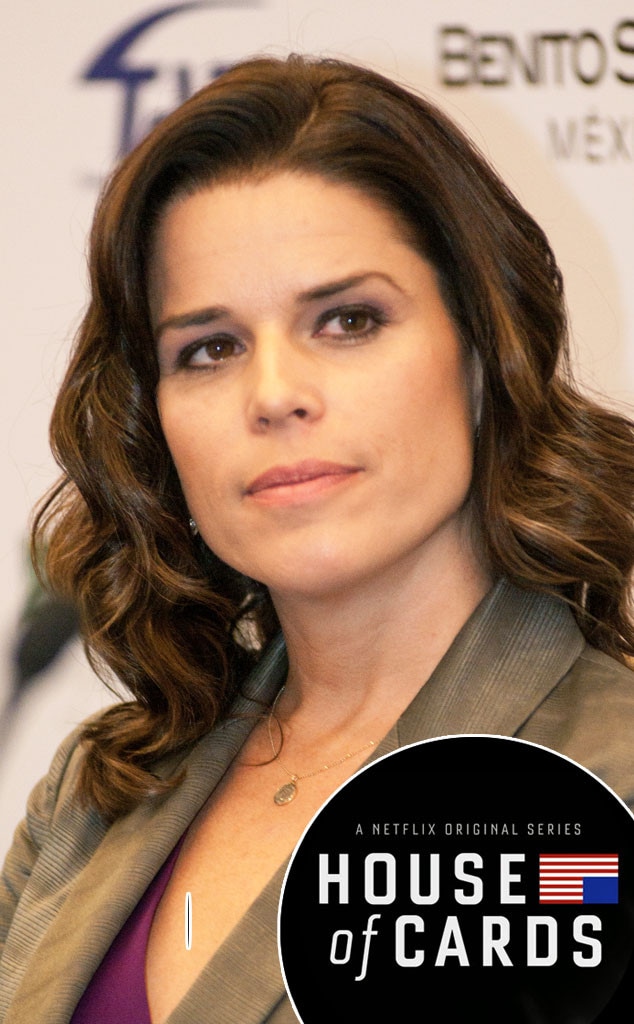 Getty Images, Netflix
Sidney Prescott is going to Washington! 
Neve Campbell has been cast in a series regular role on the Netflix drama House of Cards, reports Deadline. 
Of course, Campbell has played many other roles since starring in all four films in the Scream franchise, but to us, Campbell will always be the girl who survived multiple masked knife-wielders. 
There aren't any details about her role available yet, but perhaps she'll have to use some of those survival skills when going up against the Underwoods when the show returns for a fourth season next year. 
Not much is known about that fourth season yet, but showrunner Beau Willimon promised that things are going to get even hairier, especially for Frank and Claire's relationship, which was on the outs at the end of season three. 
"We know she's walking out," Willimon says of Claire's intentions at the end of the season finale. "She says, 'I'm leaving you.' ...Whether it's completely broken, that's what we want people sucking on like a lozenge for however many months until we release the next season."
Art will be imitating life a little bit as the fictional Washington D.C. deals with an election around the same time a real one will be occurring, so there are definitely plenty of juicy roles Campbell could be filling this season. 
Aside from her role in the Scream franchise, Campbell starred on Party of Five and appeared on Grey's Anatomy and Welcome to Sweden.  
If it's more Scream you're looking for, a brand new series based on the franchise premieres tonight on MTV! 
House of Cards season four is set to debut on Netflix in 2016.