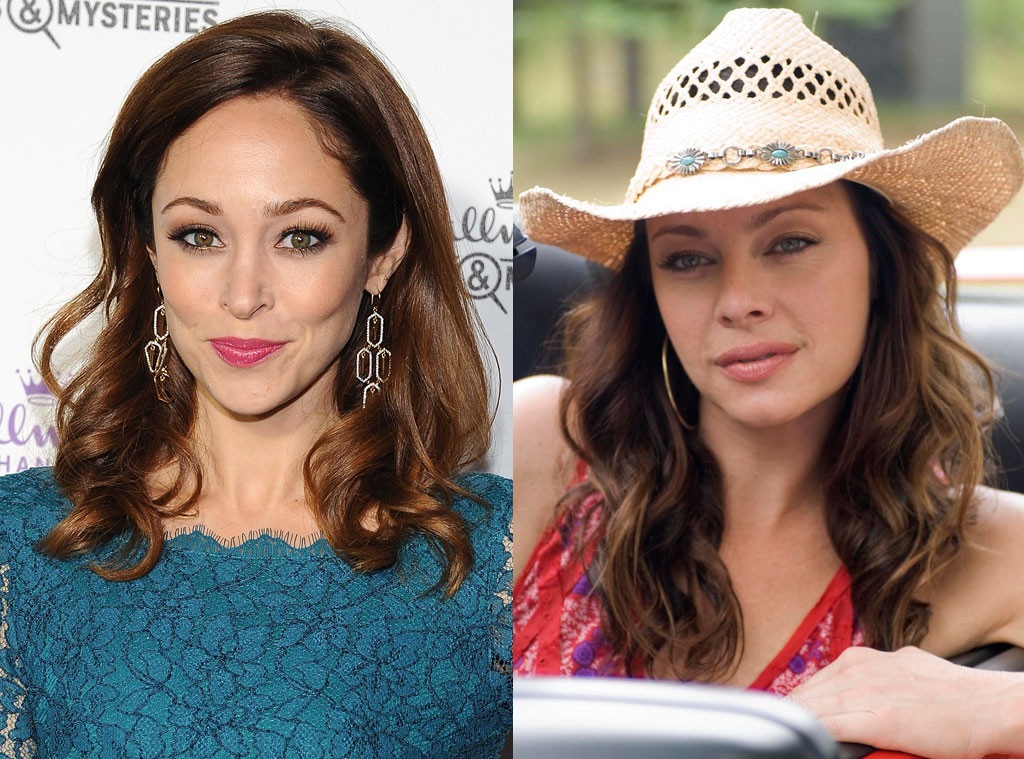 Angela Weiss/Getty Images; FOX
Oh, nostalgia here we come!
We didn't think it was possible to be any more excited about the musical version of The O.C. set to go down in Los Angeles on Aug. 30, but one of the series' stars just joined the cast. So yeah, we're even more excited.
Autumn Reeser, who starred on the hit teen drama's final two seasons, has joined the cast of the upcoming stage musical, E! News has confirmed. But no, she's not playing Taylor Townsend. She's taking on another role: Julie Cooper aka Marissa's mom, who was played to perfection by Melinda Clarke during the show's four-season run from 2003-07.
US Weekly first reported the news of Reeser's casting. 
The O.C. musical is being produced by Jordan Ross (who also serves as director) and Lindsey Rosin, that brought us the Cruel Intentions musical (attended by stars Sarah Michelle Gellar, Reese Witherspoon and Selma Blair), and will feature characters from the show performing songs from the early 2000's.
While casting has yet to be announced for the original core four (Ryan! Seth! Summer! Marissa!), the cast includes The Flash's Rick Cosnett as Sandy Cohen, Christine Lakin as Kirsten Cohen and Drew Seeley as Luke Ward.
Fingers crossed Reese can persuade some of her former co-stars (Adam Brody and Ben McKenzie, are you listening?!) to join the show as well!
This epic nostalgia-fueled event will take place at the Bait Shop Sterling's Upstairs at the Federal Bar in North Hollywood on Sunday, Aug. 30. More information on The O.C. musical can be found on their Twitter account:@ocmusical.