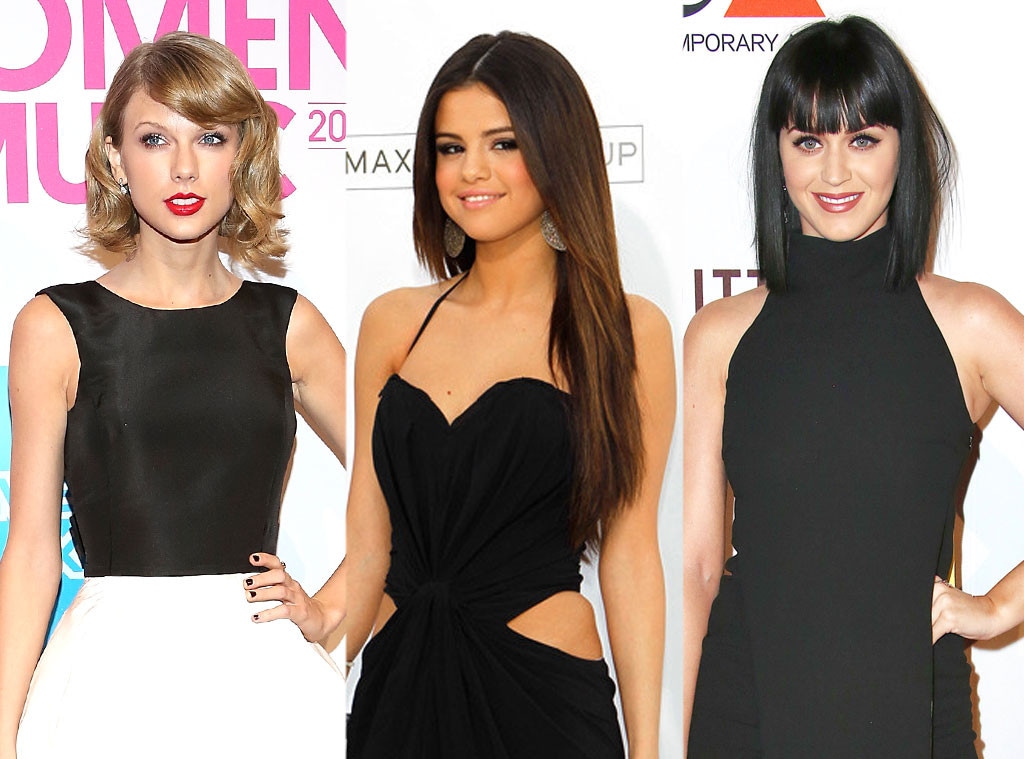 Getty Images
Looks like it's still mad love between Selena Gomez and Katy Perry.
It's no secret that Taylor Swift's "Bad Blood" is allegedly about her ex-gal pal Perry—and Gomez's character in the epic mini-movie-music video for the hit song looked very similar to the "California Gurls" singer.
But is there any truth to the rumor that the Gomez called Perry to reassure her that she wasn't being purposely malicious in her video vixen role? 
Gomez called in to New Zealand radio's The Edge Afternoons on Tuesday and played a little game called "Tabloid True or False," during which she set the record straight. 
"Is it true that you called Katy Perry after the 'Bad Blood' video just to make sure she knew that you were acting and you weren't being mean to her?" host Sharyn asked.
"That's false, I love Katy. I just talked to her," Gomez said. "She's amazing. But I didn't talk about that, but i just talked to her. She's awesome."
Gomez admitted that it's hard having false things written about her but she doesn't let it bother her too much. 
"I think it's going to always happen but at the end of the day people see it," she said. "So if people were to say, 'hey, she's pregnant,'  well they are going to see in nine months that I'm not."
"It's just kind of obvious when things are blatant lie— things are going to come into the truth instantly."
She was also quizzed about Diplo's accusation that her relationship with Zedd was just a publicity stunt for the release of their EDM hit  "I Want You to Know."
"I'm actually not enemies with Zedd by any means," the outspoken DJ recently said in an interview,  "I just think that he came from such a cool place, and now he's been pegged as a money-maker for a major label to do EDM, which to me isn't even a genre. But they pegged him for that. They've marketed him, even the fake relationship with Selena Gomez, all the things to sell records took away from the music."
Oh, Diplo.
So when the radio hosts asked what the real deal was, Gomez animately fired back saying, "He said that was a joke! He said that was a joke cause I talked to him."
"First off, It's very interesting that Diplo would think he knew about my personal life, but he doesn't," Gomez added with a chuckle, "I adore Anton [Zedd] a lot and I definitely had a thing with him, which was nice."
And the truth will set you free. 
Listen to the entire interview below.