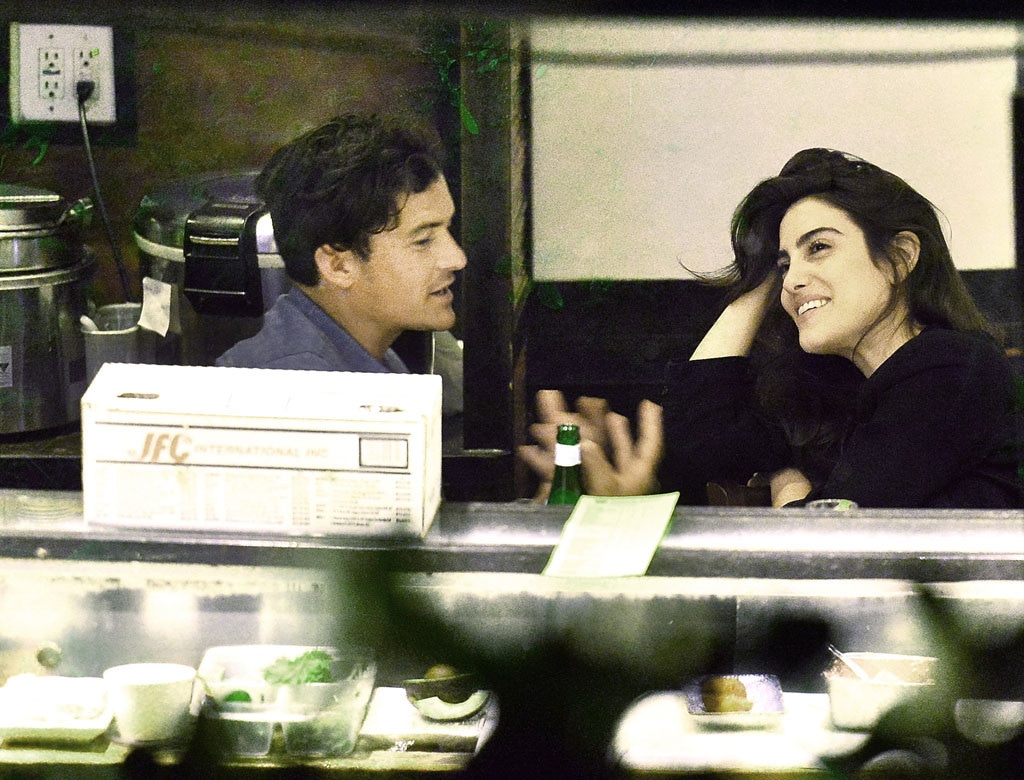 Sharpshooter Images / Splash News
It definitely looks like Orlando Bloom has a new lady in his life.
The actor was spotted getting extra cozy with a beautiful brunette who has been identified as Brazilian actress Luisa Moraes. The good-looking pair arrived at their dinner date at Zooma Sushi in Malibu, Calif., at about 8:30 p.m. last night and dined for nearly an hour.
During their meal, the two enjoyed sushi (surprise!), some sake and cocktail drinks, but more noticeably, they seemed to enjoy each other the most. The two lovebirds couldn't keep their eyes and hands off of each other, and at one point Bloom sweetly bent his head down to steal a kiss from Moraes, who happily obliged.
Sharpshooter Images / Splash News
And if the 28-year-old model and actress looks familiar, it might be because she has appeared in guest roles on Chuck and Rules of Engagement.
Bloom has kept his romantic life pretty private following his split from ex-wife Miranda Kerr in 2013, which makes his most recent PDA photos with Moraes a rare sighting of the actor getting up close and personal with a love interest.
"We're a family and we'll always love each other and we're going to be in each other's lives," Bloom told E! News about their very amicable breakup at The Hobbit: The Desolation of Smaug premiere back in 2013, and mentioned that their No.1 priority is their son, Flynn.
"What [Flynn] reads and knows about when he's a grown up is more important to me than anything," Bloom added. "We both love and cherish each other and then our boy so it's great."