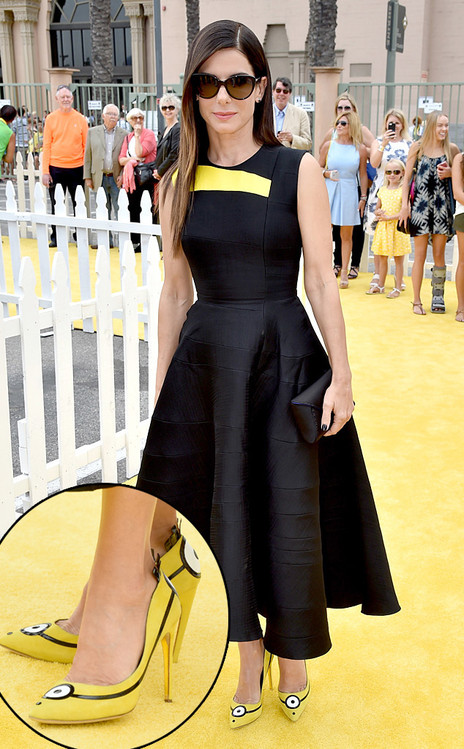 Getty Images
Shoe lovers, get ready to go bananas!
When we spotted Sandra Bullock's custom Rupert Sanderson heels on the red yellow carpet at the Minions Los Angeles premiere, our first thought was something along the lines of "Um, we gotta have those." Well, turns out we can: The banana-yellow pumps (featuring an eye on the toe and lashes near the heel) are up for auction on CharityBuzz beginning July 1. The only foreseeable issue? There are only 10 replica pairs—each signed by Bullock herself—up for grabs.
But on the sweet side, the auction will benefit Art + Practice, an organization that works to provide space and time to create art for foster children living in underprivileged communities in Los Angeles. Bidding closes on July 10, so you'll have more than a week to try to get your hands (er, we mean feet) on a pair.
Great cause, chic shoes: It's a win, win if we've ever seen one.