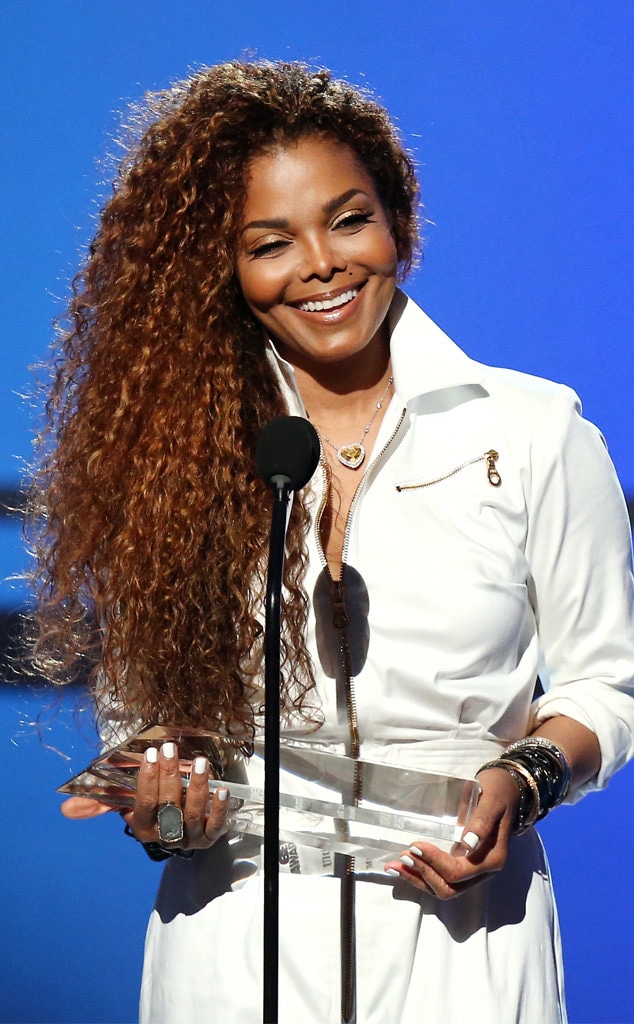 Mark Davis/BET/Getty Images for BET
Welcome back, Janet Jackson!
Before the 2015 BET Awards came to a close Sunday night, there was one special lady that had to be recognized. Yes, the "All For You" singer was treated to the Ultimate Icon Music Dance Visual Award.
"It's been a very long journey. My heart is so full," Jackson told the crowd while wearing a white jumpsuit. "Thank you God for making everything possible. I am so grateful for the support you've always given me."
Jackson would also thank her entire family including Katherine Jackson and Joe Jackson who were both seated in the audience. "To my beautiful mother and father and to my entire family," she shared. "Your love is unbreakable."
Before taking the stage, the 49-year-old was treated to a star-studded tribute from her peers including Tinashe, Jason Derulo and Ciara.
Filled with costume changes, impressive footwork and eye catching choreography, the trio each delivered a special performance in honor of the famous Jackson.
"I couldn't sleep. All I have to say is that it's a lot of dancing," Ciara teased to LaLa Anthony on the red carpet. "Some of Janet's coolest dance moves are happening tonight and I'm so honored to be a part of it."
Jackson was more than thrilled with the tribute as she thanked each performer for their work. But before she left the stage, the "That's the Way Love Goes" crooner had one more person to praise.
"Last but not least, to my loving husband and to all the fans," she began. "I've missed you so much and I love you so much."
Lucky for us, Jackson has new music and a world tour beginning soon! We can't wait, girl!