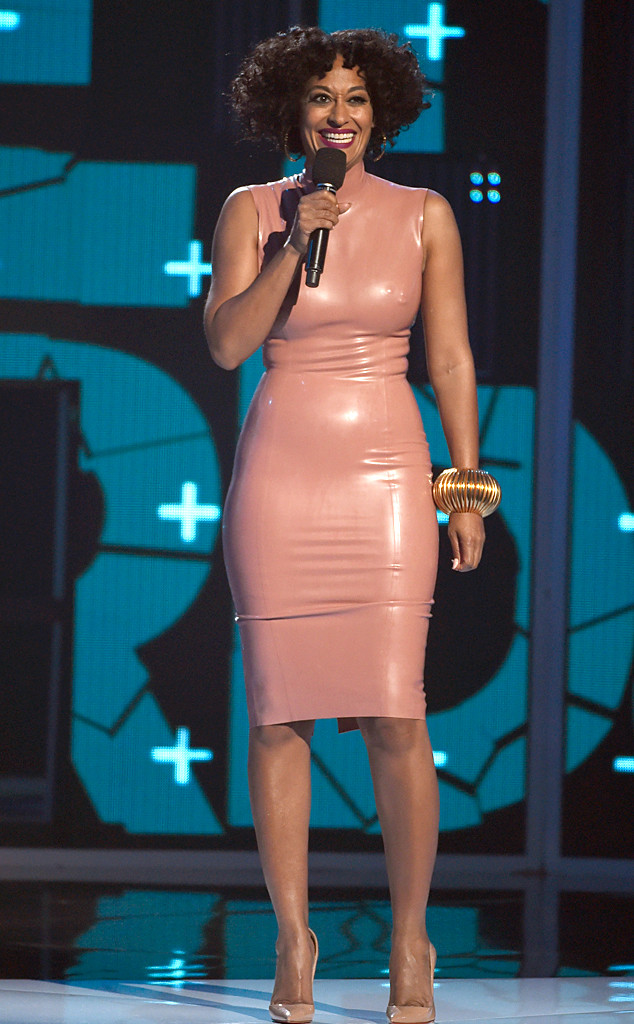 Chris Pizzello/Invision/AP
Uh-oh, some fanbases are gathering up pitchforks and lighting some torches.
Tracee Ellis Ross laughed while introducing Tyga and Chris Brown at the 2015 BET Awards, but fans of the duo probably aren't laughing with her. They're too busy calling for her blood.
The comedienne and Black-ish star was doing her hosting duties while introducing Chris Brown and Tyga's performance and after reading off the prompter that they were "young, sexy and black," she paused and kind of laughed. Now when we watched this moment, it seemed like she was taking a beat to let the audience cheer for a second. But other people watched what happened and thought that she couldn't get through a sentence about Tyga and Brown being "young, sexy and black" without laughing.