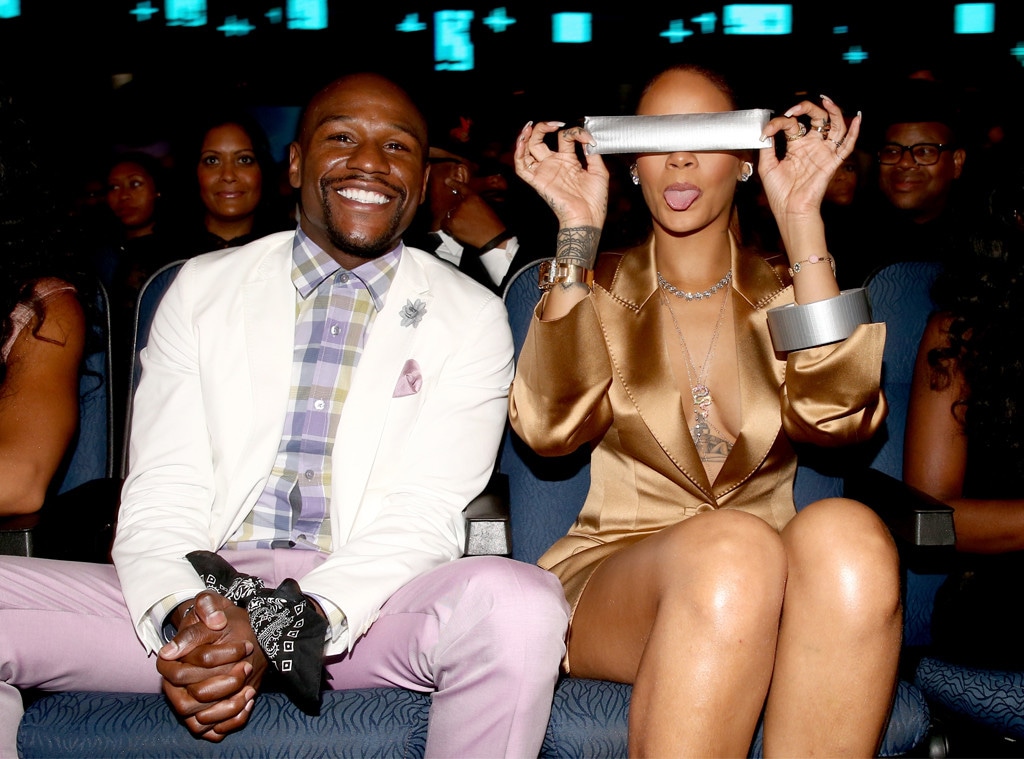 Christopher Polk/BET/Getty Images for BET
It looks like Floyd Mayweather just may have Rihanna's money! 
During Sunday evening's BET Awards, the stunning singer confused everyone when she decided to flash a giant roll of duct tape at her seat. But later on in the show, the Barbados beauty took it upon herself to duct tape the boxer's mouth shut and tie his hands together.
It's still unclear as to why RiRi went all 50 Shades on the boxing champ, but we have a feeling she must have had a pretty good reason. After all, this girl doesn't mess around for anything! 
Rocking a cleavage-baring gold blazer accessorized with layered necklaces and a sleek ponytail, the 27-year-old looked particularly unfazed by Mayweather's discomfort. 
Prior to sealing his lips shut, however, social media erupted with predictions as to why the "Bitch Better Have My Money" singer was even holding the roll of silver tape.
"Rihanna planning on kidnapping Karrueche, that's why she got that duct tape #BETAwards2015," one fan jokingly tweeted of drama between Chris Brown's ex-girlfriends. 
Duct tape aside, Rihanna also had fans talking when she watched Brown's performance with Omarion. While some viewers thought cameras caught RiRi singing lyrics of her ex-boyfriend, video shows the singer clearly mouthing off the words to Omarion's rap.