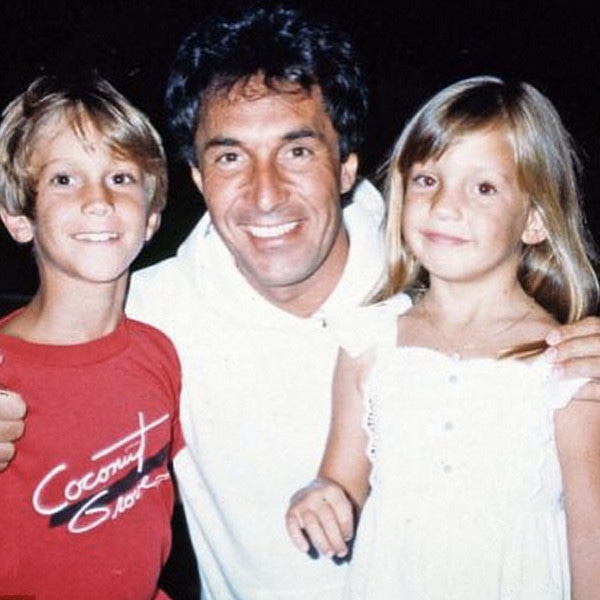 Instagram
This family feud just doesn't seem to be ending anytime soon.
Ever since Oliver Hudson called out his estranged biological father Bill Hudson on Instagram this past Father's Day, fans have been reminded of the not-so-happy dynamic Goldie Hawn's ex-husband shares with two of his kids.
"Happy abandonment day…@KateHudson," Oliver wrote on Instagram while sharing a childhood pic of him with his estranged father and little sis Kate Hudson.
The Rules of Engagement alum would later call Kurt Russell his "pa" in a belated Father's Day post.
Exactly one week after the first message was shared, Bill has decided to break his silence and give his side of the story. As it turns out, he's not interested in repairing any relationships.
"I say to them now, 'I set you free,'" he shared with the DailyMail. "I had five birth children and I now consider myself a father of three. I no longer recognize Oliver and Kate as my own."
He continued, "I would ask them to stop using the Hudson name. They are no longer a part of my life. Oliver's Instagram post was a malicious, vicious, premeditated attack. He is dead to me now. As is Kate."
For the record, Kate didn't post any messages to her bio dad on Father's Day. Nonetheless, Bill admits there has been a strain on their relationship for several years.
"I am mourning their loss even though they are still walking this earth," Bill proclaimed.
As for Kate and Oliver, they both have nothing but love for Kurt, their true father figure.
"Before you came into my life, I was only potential and you made me, forced me, to find my confidence, my independence and strive for the elusive fearlessness that you so matter of factly possess," Oliver recently wrote on Instagram.  "I look up to you and always will." 
Kate added, "Pa, just simply….Thank you."