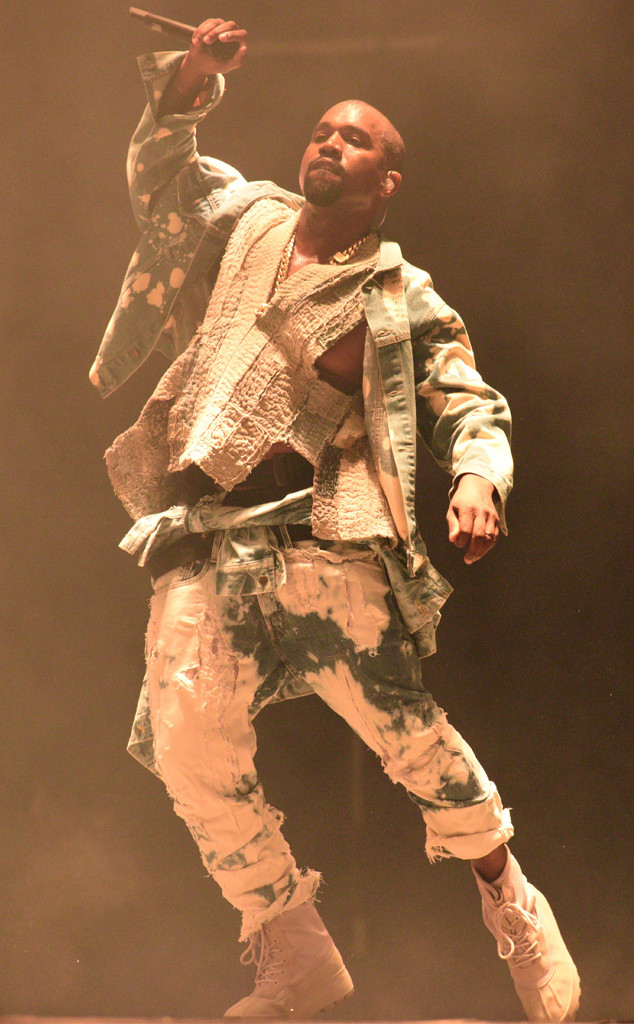 OLI SCARFF/AFP/Getty Images
Is this the real life? Is this just fantasy?
Kanye West took on quite a challenge at his headlining set at the 2015 Glastonbury Festival in England on Saturday, attempting to perform one of the most iconic rock songs of all time—Queen's 1975 hit "Bohemian Rhapsody." During his set, he also declared himself the "greatest living rock star on the planet."
The 38-year-old hip-hop performer appeared to forget some of the lyrics to "Bohemian Rhapsody," an ensemble, dark progressive rock ballad originally sung mostly by late master vocalist and performer Freddie Mercury and made more famous by the 1992 movie Wayne's World.
During the song, West enlisted the help of the audience, who complied and who mostly appeared to enjoy his 30-track set. His performance were captured on video.