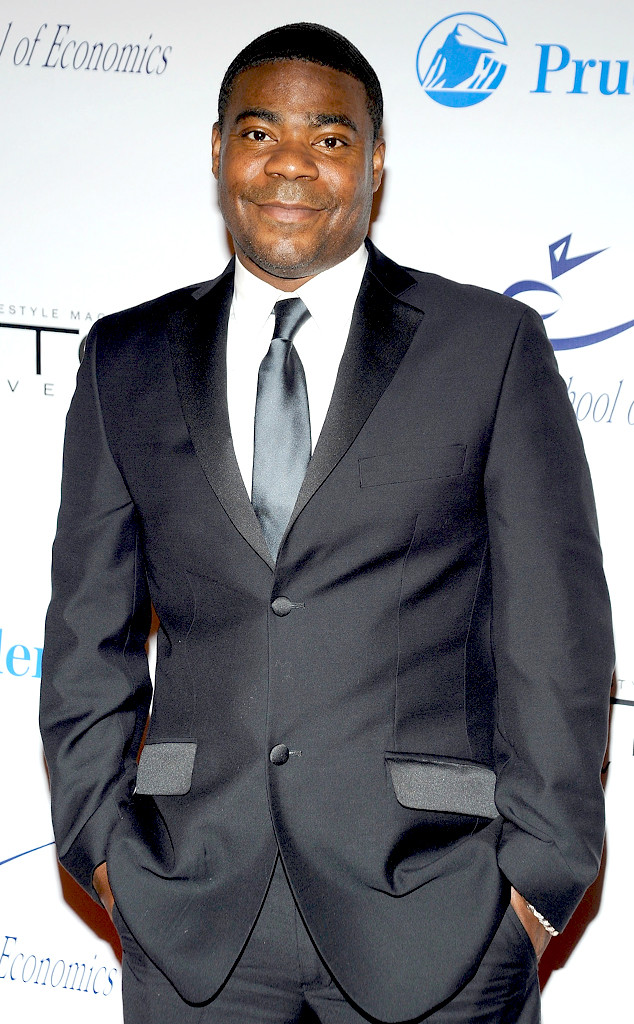 Gary Gershoff/Getty Images
Tracy Morgan seems to be on a steady road to recovery.
The comedian, who was severely injured in a deadly bus crash in June 2014 was spotted stepping out to grab some food at Junior's in Times Square with fiancée Megan Wollover and their 1-year-old daughter, and the actor seemed to be in good spirits.
A source tells E! News Morgan was was very friendly and warm to fans who approached him while out, and adds, "It was great to see him out and about enjoying himself."
It seems like the brood went out to satisfy their sweet tooth craving, because we're told Tracy and his family had cheesecake and dessert only. Hey, nothing wrong with that!