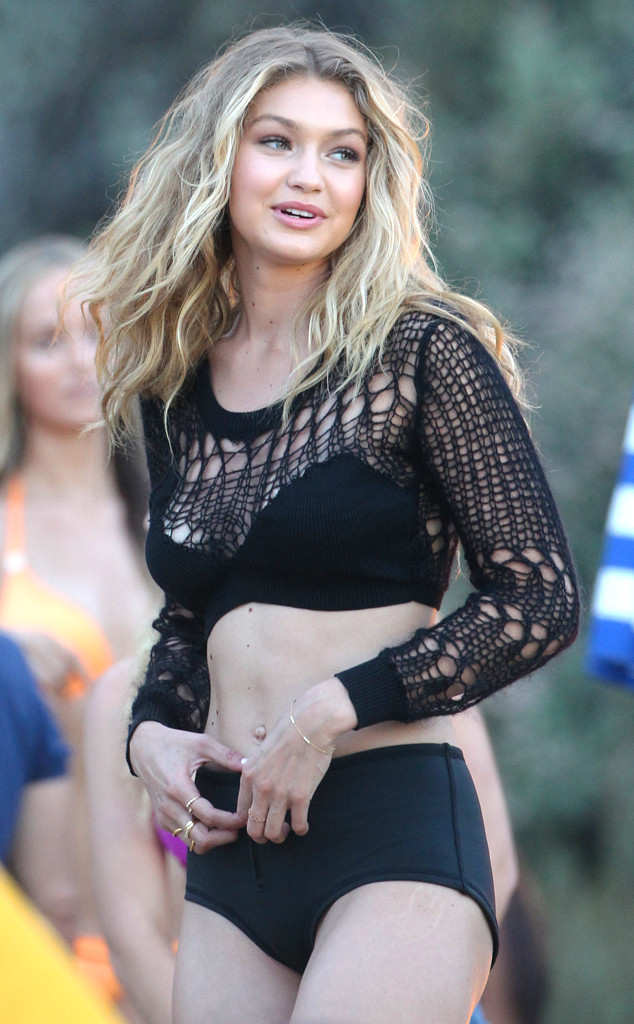 © PacificCoastNews
Look who's got back!
Gigi Hadid's envious derriere was on display in black high-waisted bikini bottoms today as the model reportedly shot scenes for Calvin Harris's new music video for the single "How Deep Is Your Love," a collaboration between the DJ-producer and London-based EDM trio Disciples.
The blond bombshell was all smiles and topped off her video vixen look with a long-sleeved mesh crop top and Seafolly bikini bottoms that showed plenty of skin.
We can't help but think that everyone's favorite famous friend (and one certain Scot's girlfriend), Taylor Swift, had a little something to do with Hadid's latest gig, though it's not as if the runway queen needs any help getting work!