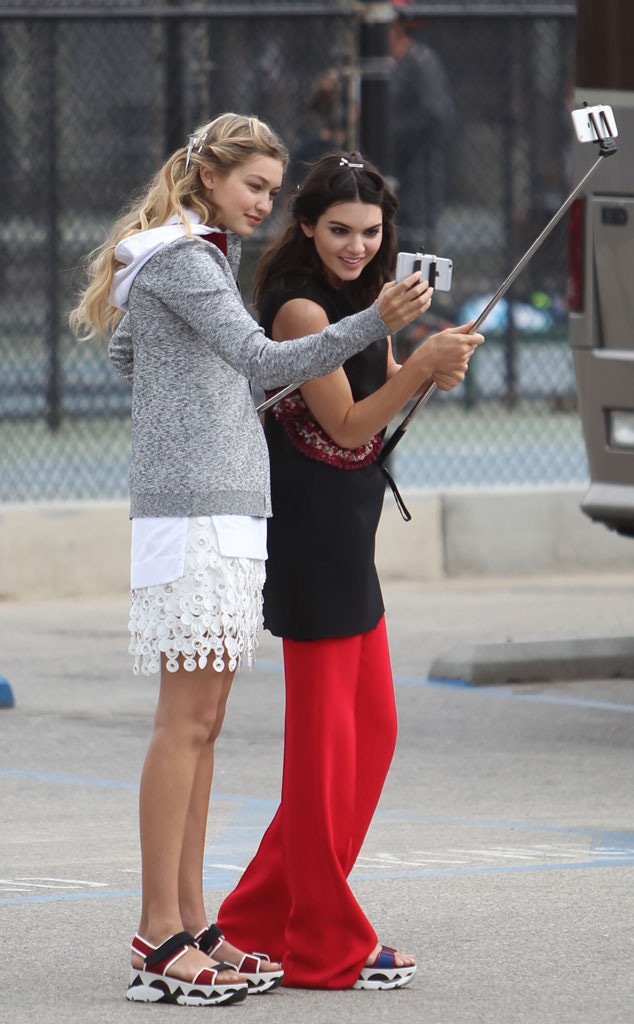 KVS/Gaz Shirley, © PacificCoastNews
If you're hoping to snap a photo with Mickey or Minnie Mouse using a selfie stick, you're out of luck! Selfie sticks have officially been banned from Disney parks. Looks like we'll all just have to resort back to finding the friend with the longest arms to capture moments at the Happiest Place on Earth.
On Friday, Disney announced they are banning selfie sticks from their parks around the world.
The ban will begin on Tuesday for Disney U.S Parks, and on July 1 for Disneyland Paris and Hong Kong. However, guests will still be permitted to use the poles in the company's hotels and resorts, reports USA Today.
Disney has made the ban in concerns for visitors' safety. "We strive to provide a great experience for the entire family, and unfortunately selfie sticks have become a growing safety concern for both our guests and cast," Disney spokeswoman Kim Prunty said in a statement.
The ban of selfie sticks is becoming more common. Coachella, Lollapalooza, and Kentucky Derby banned the tech accessories earlier this year as well.