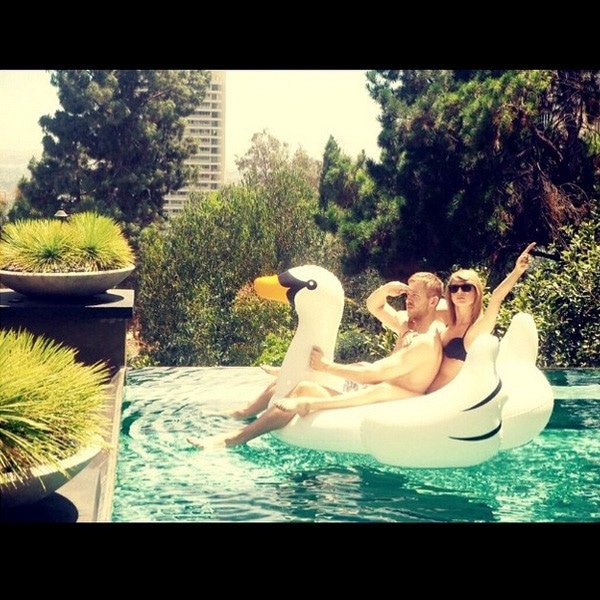 Instagram
Jay Z and Beyoncé have to "bow down" to a new most powerful power couple.
Taylor Swift and Calvin Harris have raked in a whopping $146 million in the last year, towering over the Carters' measly $110.5 million—as reported by Forbes.
Taylor's last album, 1989, was the best-selling album of 2014 and according to Forbes Calvin is the highest paid DJ in the world. 
Aside from their lucrative music careers, the two make bank on some pretty big endorsements. 
Swift has Diet Coke, Keds and Sony, and Harris has Giorgio Armani and Sol Republic headphones. 
It's no accident that the hot young couple are so stinking rich, T. Swift knows how to handle business. Taylor recently convinced Apple to reverseits policy on not paying artists royalties during the 90-day free trial. Calvin was quite proud of Tay's accomplishment, tweeting: "I just played a gig inside a giant owl and my girl just changed the entire music industry what a day."