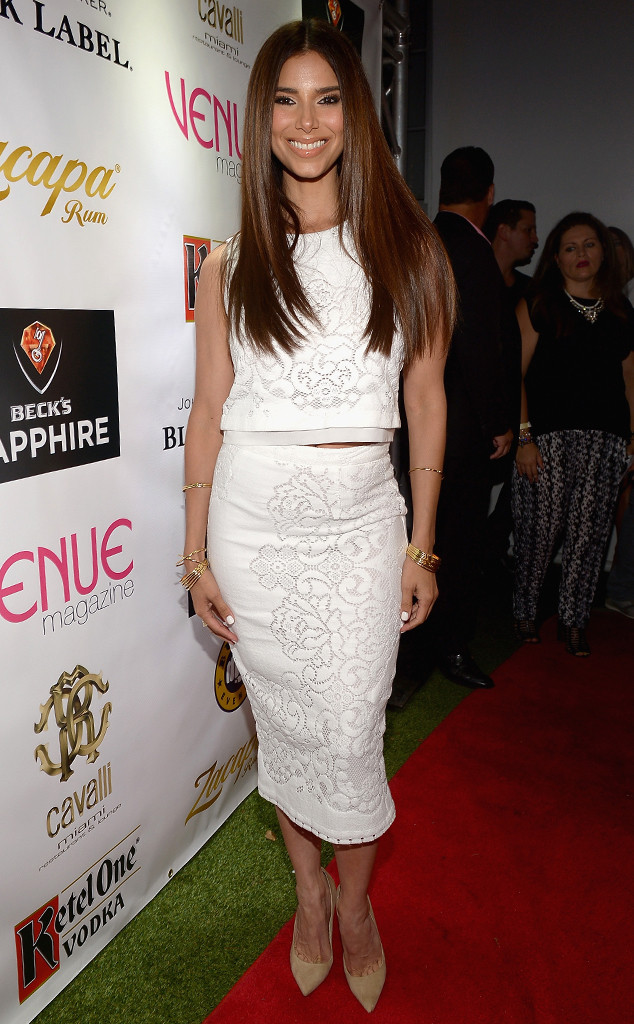 Gustavo Caballero/Getty Images for Venue Magazine
The list of those dropping out of any gigs that have to do with the Miss USA pageant is getting longer.
Actress and Latin beauty Roselyn Sanchez is one of the latest to voice her disconcern with Donald Trump following his anti-immigrant speech, and subsequently announced that she will no longer serve as a co-host for the Spanish-language simulcast of Miss USA alongside actor Cristian De La Fuente, who also pulled out, along with Univision.
Sanchez took to Facebook to address bowing out of the pageant in Spanish, which loosely translates to, "As a Latina, proud of my roots, culture and all that we have contributed to this nation, I decided to cancel my participation as co-host the Miss USA pageant. Not tolerate the so disrespectful and hurtful words out of the mouth of Mr. Trump.
"It seems incredible that in his speech to announce his candidacy, has had that lapse of intelligence and decency. Mexicans, like all Latinos, contribute positively to this great nation. We are the force that keeps the country afloat. I was very excited and grateful for the opportunity to serve as co-host of this great event in which many Latinas have shown, but more excited I have loyalty to my people. Enough of racism and "influential" people belittling us. Univision, thanks for having me and for honoring your audience and cutting relationship with everything that has to do with Trump."