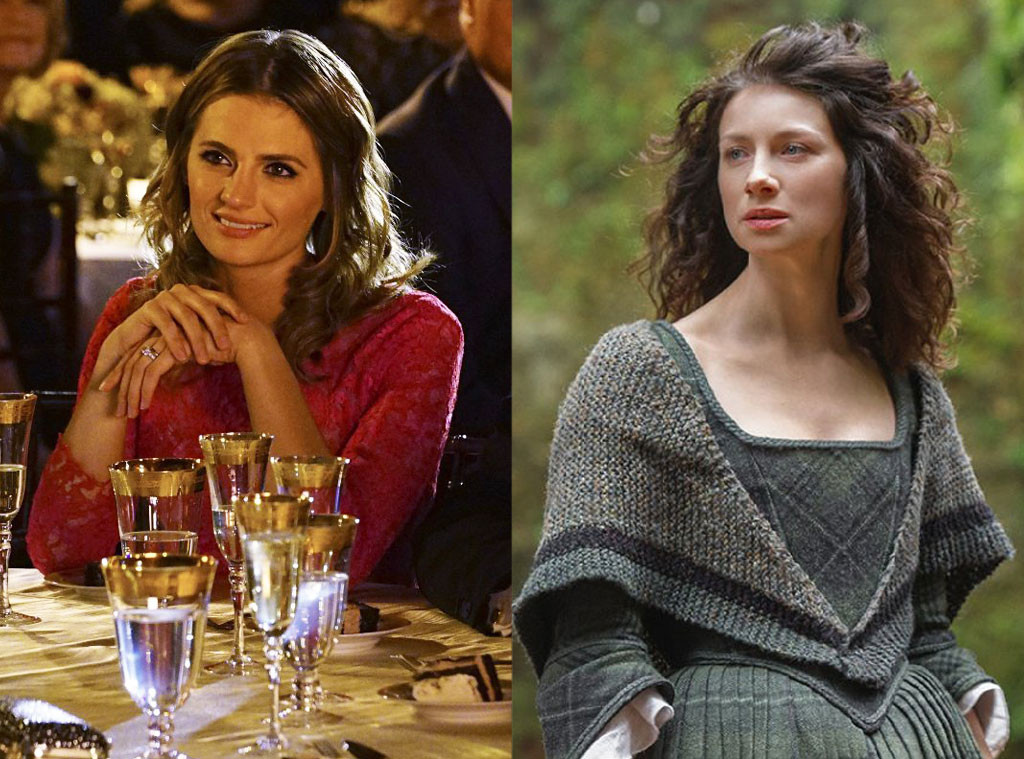 ABC, Sony Pictures Television
Alert! Alert! 
There are only three days left to vote in for the 2015 Best. Ever. TV. Awards, and some of those races are close. 
While there's little doubt who will take home the top prize in a few categories (wait, do you guys like Outlander?!), there are a few nailbiters whose winners will probably not become clear until the moment the polls close. 
In order to help all your voices be heard in the final days of the tournament, we've made a list of all the battles whose top two or three frontrunners are within 5 percent of each other and have presented those polls to you (same polls in the other posts, just all here for your ease) here to make your fight to the death even easier. 
Sony Pictures Television, CW
As it stands now, Castle fans are in some fierce competition with Outlander fans in the quest to name either Stana Katic or Caitriona Balfe as the Best Drama Actress, while it's Jane the Virgin's Gina Rodriguez up against Fresh Off the Boat's Constance Wu for the title of Best Comedy Actress. 
Meanwhile, The Vampire Diaries' Kai and Outlander's Black Jack Randall are attempting to out-villain each other to be named Best Baddie. 
In sexier news, Outlander's Jamie and Claire are neck-and-neck with Arrow's Oliver and Felicity for both Sexiest Moment and Best Couple, while The 100's Clarke and Lexa are currently beating Jamie and Claire for Best Kiss of the season. 
In the ring for Best Fandom, Outlander is joined by the unexpected Hannibal for all the marbles.
And in a twist no one saw coming, Best Fight is currently not a fight at all. Go figure. 
Now, if your fave is losing, have no fear! You still have several days to rally your real friends and your internet friends together to make yourselves heard, so get to it before the polls close on Sunday, June 28 at 5 p.m. PT.
Who knows? Maybe an underdog will rise to the top to take it all! Vote in the polls below—yes, they are the same polls as in other posts, were just making it a little easier to get your vote on in these super tight races. Now, go forth! Spread the word. Let your voices be heard. Vote!
Thanks for voting! The polls have now closed.