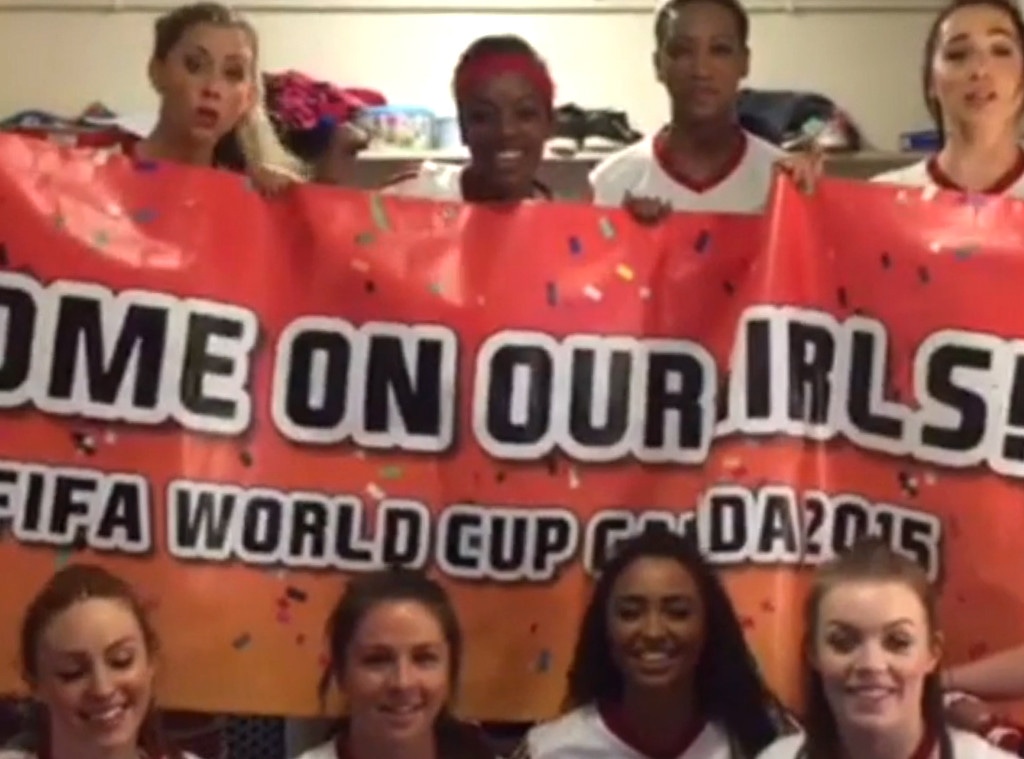 Twitter
You know how sometimes you have a really great idea for something, and you try your hardest to make it perfect, but in the end it's just not quite right?
Well this story is like that, only way way worse.
The English women's soccer team is currently in the quarterfinals of the FIFA World Cup. They're fresh off a super close win against Norway and are looking forward to a big match against Canada on Saturday. And to top it off Canada has the home-field advantage. It's all very exciting, and naturally the people of Great Britain are really getting into the spirit of things.
Everyone is so psyched that they're making celebratory banners to cheer on the team. The cast of the West End production of the musical Bend It Like Beckham even decided to get in on the action, creating a special message for their fellow soccer players. The BBC tweeted out the message as well, making sure that everyone in the country saw it. 
And just what were those words of encouragement? "Come on our girls!." That's right, it was come on our girls. 
We know there was a lot of good intention behind this, but the execution really really failed. All this needed was a simple comma to make it not X-rated, but it seems to have slipped past the grammar police. Better luck next time?
Follow all the excitement of the World Cup Russia 2018 on Telemundo Deportes: Copa Mundial de Fútbol Rusia 2018