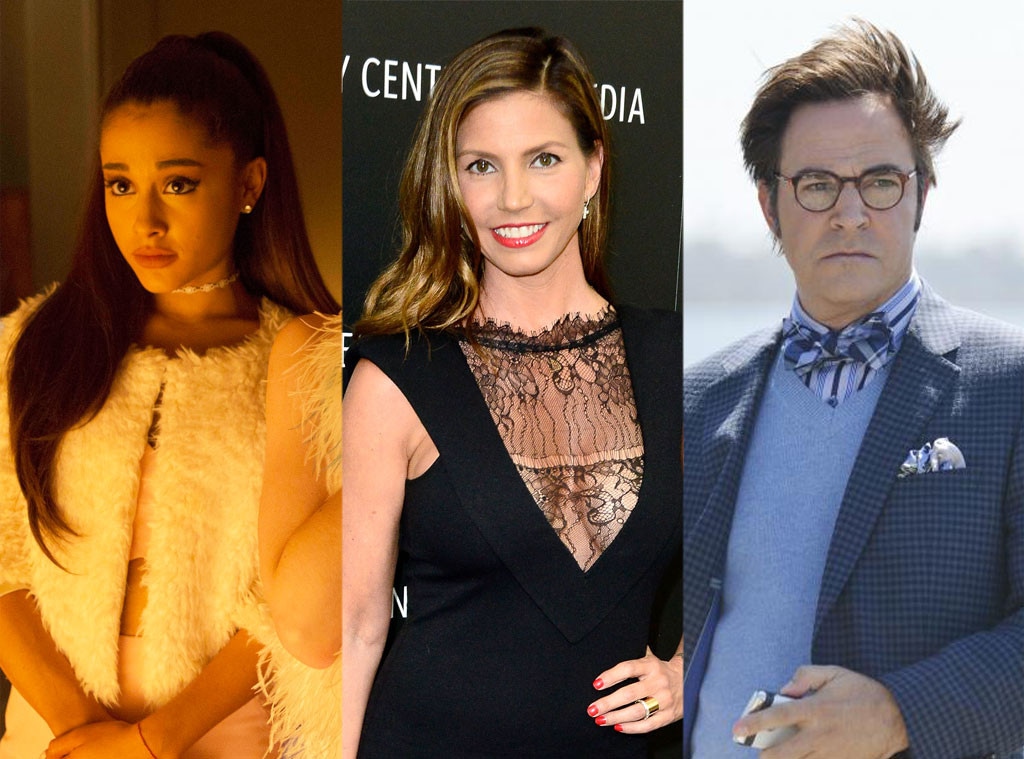 FOX, ABC, Getty Images
So much yes!
Ryan Murphy's highly anticipated Scream Queens has cast the parents of Ariana Grande's character (Chanel #2), and we are all about it. E! News has learned that Roger Bart (Revenge, Desperate Housewives) will play Chanel #2's father, and Charisma Carpenter (Buffy the Vampire Slayer, Angel) has been cast as her mother. 
We screened the pilot episode of Scream Queens last night and can tell you it does not disappoint--and neither does Ariana. In fact, her scene (as well as Nick Jonas') got the biggest laughs of the entire first hour, as her character, #2, texted and social media'd her way through a ridiculous situation. 
From the looks of these photos that were taken this week on set, Ariana's character will get a little bloody...
And Lea Michele's Hester won't have her neckbrace and don't-care hair for long...
Scream Queens, a social satire that dishes up equal parts laughs and gasps, will have a two-hour premiere Sept. 24. 
Jamie Lee Curtis, Emma Roberts, Skyler Samuels, Keke Palmer, Abigail Breslin, Niecy Nash, Nasim Pedrad and more star in it. And if you want to know why you'll be completely obsessed with this show, we have at least five reasons!