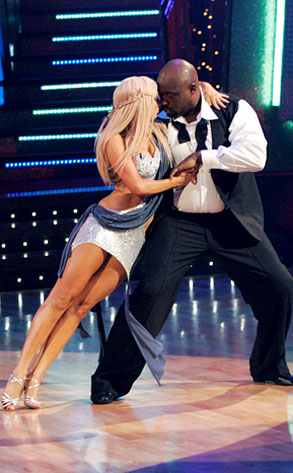 KELSEY McNEAL/ABC
Insider tip: If you happen to be a B- or C-list celeb looking for a little workers' comp, head on over to Dancing With the Stars! The celeb injuries just keep rolling in, except this time, on last night's show, Maurice Greene did not let that stand in his way. In fact, the judges said his cha-cha was one of his best dances this season, so we know the Greene machine is probably safe.
But who's next to go tomorrow night? (There is no episode tonight because of something involving polls and voters or something.)
Welcome to week six of our Dancing With the Stars Prediction Smackdown, with exclusive Vegas odds on who'll get the boot and your chance to play along...