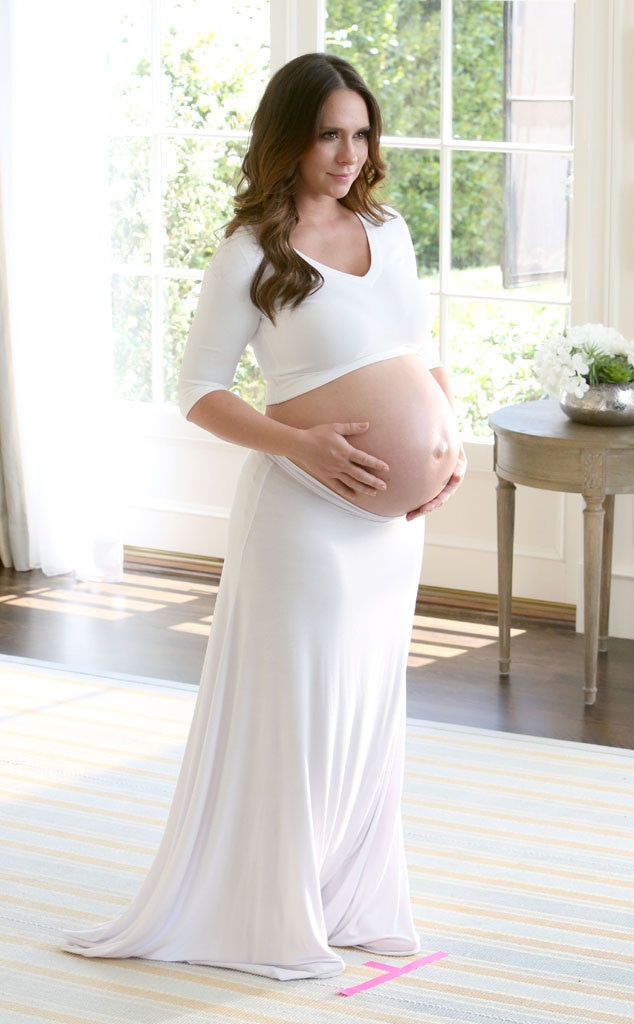 Casey Rodgers/Invision for Palmer's/AP Images
Some lovely news!
Jennifer Love Hewitt and husband Brian Hallisay have welcomed a son, their second child together, Hewitt's rep confirmed Wednesday to E! News.
Little Atticus James Hallisay arrived today, joining big sister Autumn James Hallisay in the family fold.
A-plus names, the both!
Hewitt confirmed in January that she and her hubby were expecting again. She and Hallisay met when they were both on The Client List and tied the knot in 2013.
The actress' pregnancy was ultimately worked into the plot of Criminal Minds for her character, FBI profiler Kate Callahan. Hewitt left after one season—so Kate stepped down to spend more time with her family.
Hewitt cradled her baby bump on the May 2015 issue of American Baby, all aglow in her third trimester.
"Pregnancy is magical. I'm grateful," she told the mag. "It's not lost on me what a gift it is to be able to get pregnant."
And with that special feeling came the knowledge that the best thing she could do was take care of herself throughout.
"Because so many of us are busy or driven, we forget to take care of ourselves," she said. "But when you're pregnant, it's all about you—and that baby inside of you. Enjoy a nap; for some reason our generation thinks we can't do that! Really listen to your body. I hope to continue to be a little kinder to myself after pregnancy."