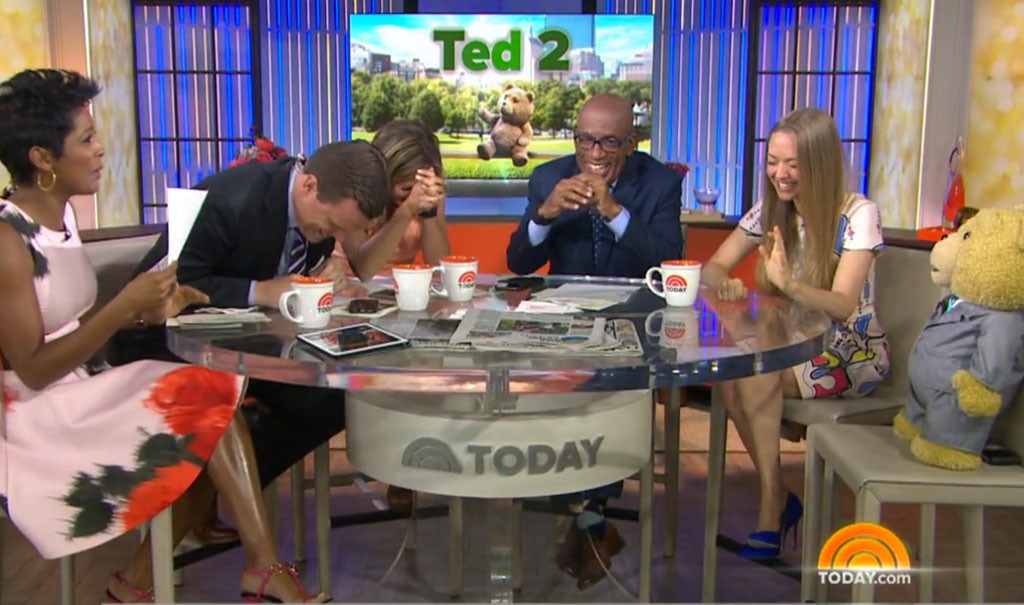 Today Show
Was that a Freudian slip, Willie Geist?
The Today Show co-host made everyone burst into laughter earlier this morning when he had a slip of the tongue while introducing Amanda Seyfried.
Geist opened the segment by stating, "We all know Amanda Seyfried from her roles as the nice, if a bit titsy..." Waaaaait a second, did he just call her "titsy"?! Yes, yes he did. Geist quickly caught his mishap and corrected himself, "ditzy, excuse me, teen in Mean Girls."
No one let it go, though, and although some might be offended by his choice of words, Seyfried seemed to get a good laugh out of it.
"That's incredible," she laughed. "Amanda, please forgive me," Geist told the actress, to which she responded, "No, it's great!"
Seyfried is no stranger to funny antics, whether it be a slip-up or intentional. The actress was rendered speechless by a particularly shocking and naughty prank played on her by none other than one of the hottest prankster around, Channing Tatum.
The 29-year-old actress and the 35-year-old actor played love interests in the 2010 movie Dear John. The practical joke took place on the set.
"He's a prankster. He's really good at it but it's not like mean-spirited or like, scary. It's just gross," Seyfried, who is promoting her new film Ted 2, told E! News in a recent interview.
"He was just like standing really close to me and he was wearing bathing suit bottoms, 'cause we were shooting on the beach," she said. "I looked down and...I was just like, [gasps]."
We wouldn't mind being a part of that prank.