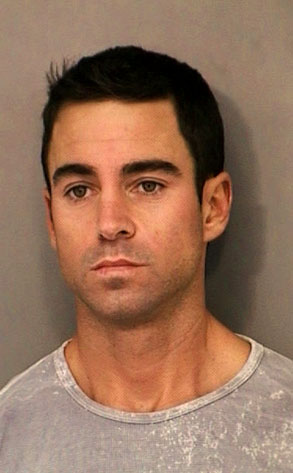 Nassau County Police Dept
Someone might have misunderstood the concept of The Biggest Loser.
Personal trainer Anthony Badalamenti, who worked with a season-four castoff from the hit NBC series, was arrested Friday in New York on suspicion of beating his girlfriend's 6-year-old son with a weight-lifting belt.
Nassau County Police Department spokesman Kevin Smith told E! News today that neighbors called 911 at about 9:20 p.m. after hearing what sounded like a young boy crying, "Help, help," coming from the apartment Badalamenti shares with girlfriend Jessica Muniz.