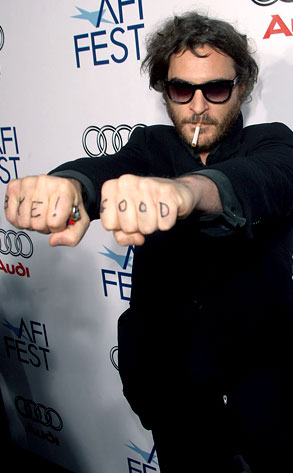 Jason Merritt/Getty Images
Is Joaquin Phoenix really retiring from movies? I don't believe it.
—Shelley, Newtown, Pa.
You shouldn't. Why? Because celebrities are addicted to fame.
Yes, Joaquin Phoenix says he's quitting films to explore music. Except music doesn't come with the bajillion-dollar fame machine that movies do. Singers are less likely to end up on the cover of Vanity Fair and don't get to go to the Oscars—Miley Cyrus notwithstanding.
Yes, Phoenix is not your typical star. He walks out of interviews and has facial hair better suited for men who live in remote shacks, making bombs out of pine tar and raccoon teeth. But Phoenix also has had a taste of fame. And once you acquire it, it's hard to leave behind.
Where's the proof, you say? Where do I begin...