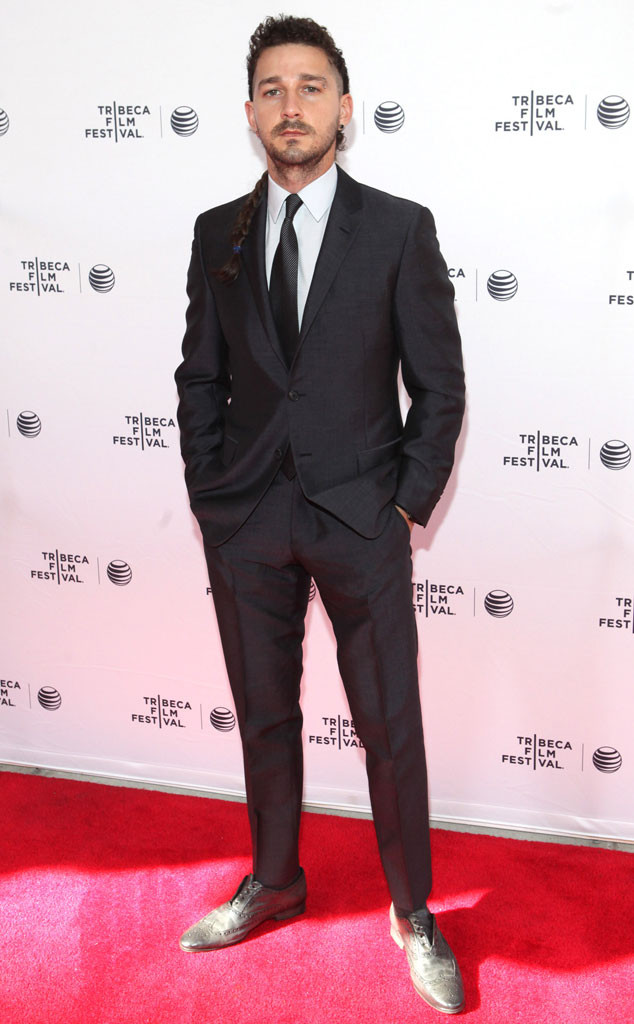 Steve Zak Photography/FilmMagic
Shia LaBeouf sustained an injury onset of his current movie, American Honey, E! News confirms.
"Shia LaBeouf sustained minimal injuries late last night on the set of his current film, AMERICAN HONEY," a rep for the star tells us. "As protocol, production sought out medical attention and Shia received stitches on his hand and for a laceration on his head. He is due back on set tomorrow."
Sounds like he's doing OK!
Maybe he just went a little too hard when attempting whatever stunt he was working on. After his motivational speech, in which he violently told people to "just do it" went viral, we can only assume he gives all of his activities his best efforts.
"Don't let your dreams be dreams," he said in his video. "Yesterday you said tomorrow, so just do it. Make your dreams come true, just do it!"