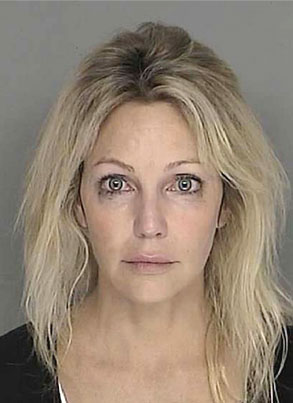 Santa Barbara Police Department
Heather Locklear still has to wait and see. And we're not referring to whether or not she will be called upon to vamp up the new Melrose Place.
The investigation continues into the prime-time bombshell's Sept. 27 arrest on suspicion of driving under the influence and possession of a controlled substance in tony Montecito, Calif., meaning charges have still yet to be filed against the 47-year-old actress—if, in fact, charges are coming.
According to Santa Barbara Deputy District Attorney Lee Carter, as of Monday the investigation into her DUI bust is nearly complete, but he isn't sure how long it will take to review the report and make a decision about charges.