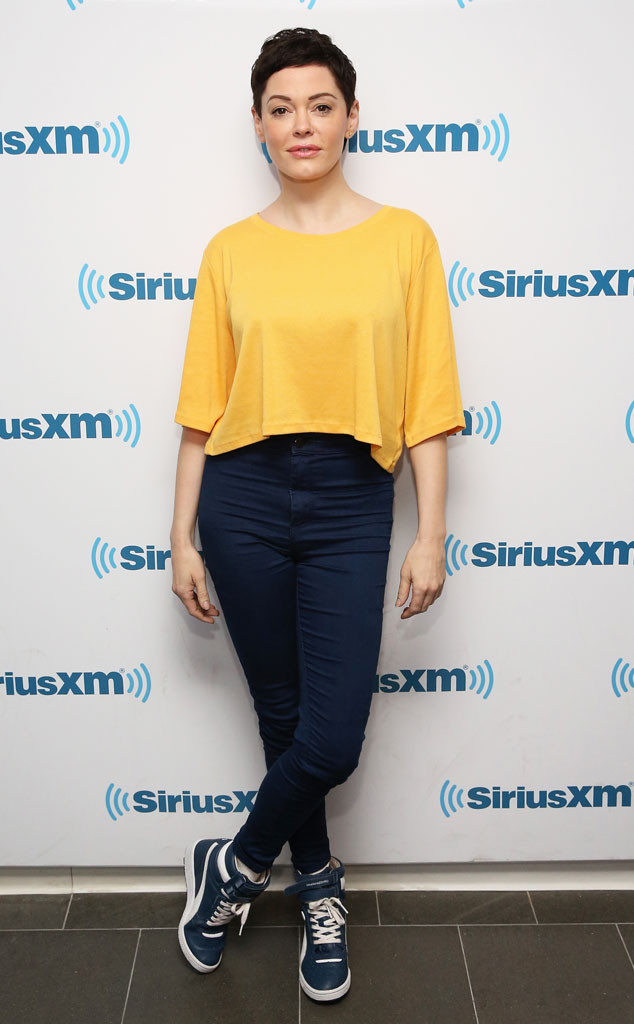 Robin Marchant/Getty Images
Rose McGowan isn't afraid to speak her mind.
Last week, the actress tweeted about an upcoming Adam Sandler project, writing, "casting note that came w/script I got today. For real. name of male star rhymes with Madam Panhandler hahahaha I die."
The casting note was very specific. "Please make sure to read the attached script before coming in so you understand the context of the scenes," it read. "Wardrobe note: Black (or dark) form-fitting tank that shows off cleavage (push-up bras encouraged). And formfitting leggings or jeans. Nothing white."
In hindsight, McGowan says, "It was just so dumb. I was offended by the stupidity more than anything. I was offended by the fact that went through so many people's hands and nobody red flagged it. This is normal to so many people. It was probably even a girl that had to type it up. It's institutionally OK."