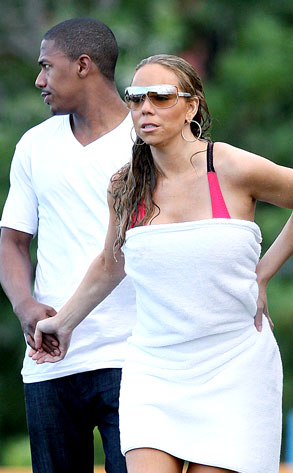 Will Binns, © PacificCoastNews.com
It'll take more than that honking diamond ring to throw off Mariah Carey's balance.
Although paparazzi snaps taken yesterday on the Hawaiian set of the newlywed songbird's new music video, "I'll Be Lovin' U Long Time," seem to suggest Carey suffered some kind of injury, a rep for the singer denies that any mishaps took place during the shoot.
"Nothing happened," her rep told E! News. "No truth to this at all."