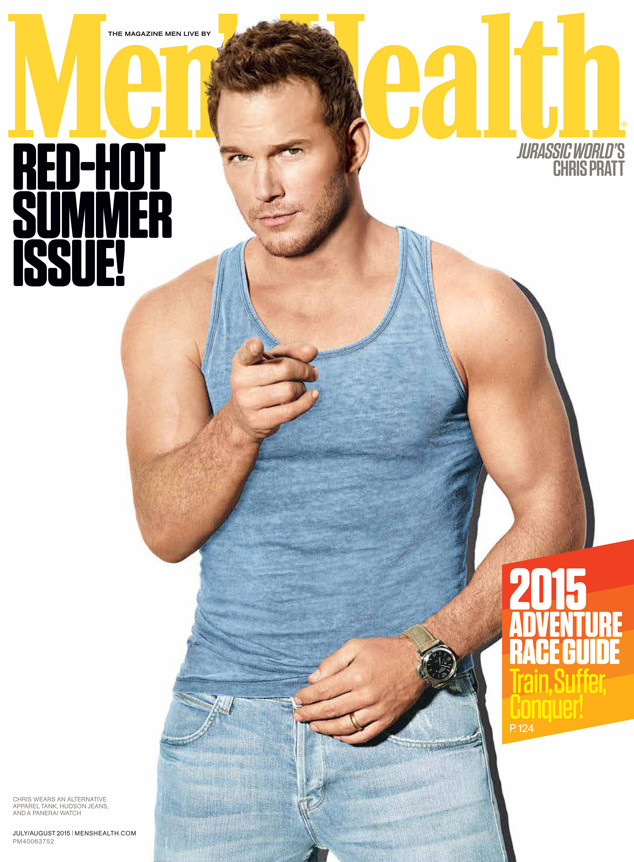 Emily Shur
Say it ain't so, Chris Pratt!
The 36-year-old Jurassic World star is covering the latest issue of Men's Health in a sizzling hot spread. Despite looking super fit and sexy in the cover image, the muscled-up hunk jokes he may go back to his old, heavier self.
"I can tell that people are motivated by my transformations, and that feels really good," Pratt says. "But everyone should know when the movie star stuff is over, I might go back to being the fat guy. My wife wants a pizza oven—she's going to learn how to bake bread, and I'm going to eat it. I love the health benefits of exercising, and I have a kid now. By exercising, you really can add 20, 30 years to your life. But you gotta live too, so hopefully I'll find a nice balance."