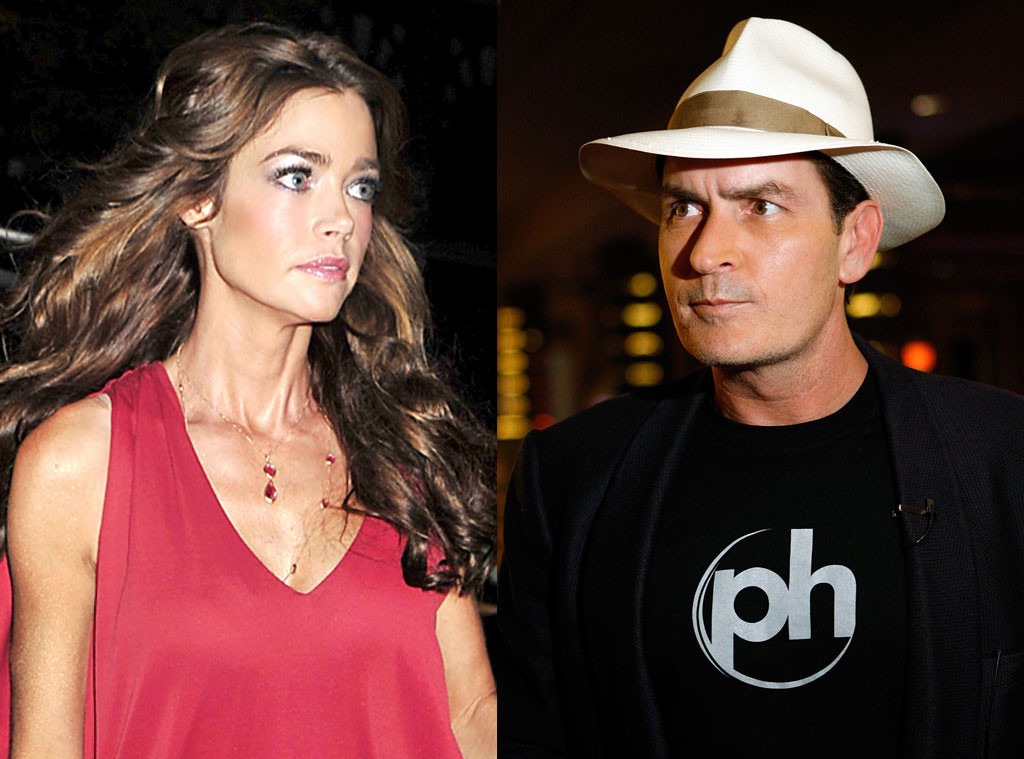 PacificCoastNews.com; Isaac Brekken/WireImage.com
On Father's Day Sunday, Charlie Sheen went on quite the Twitter rant against ex-wife Denise Richards.
The actress, who has two biological daughters with the former Two and a Half Men star, took the high road, responding publicly to Sheen only to wish him a "Happy Dad's Day" and telling him to "have a great trip in Mexico."
Sheen has since deleted most of his vitriolic tweets, but unfortunately this story doesn't end here. On Monday, Sheen's publicist Jeff Ballard told People the actor had been "upset and chose to express his displeasure through his Twitter rant."
Well, that's obvious. Here's where the he said-she's not sayin' begins, though. According to Ballard, Sheen was upset on Sunday morning when he discovered Richards and their daughters Sam, 11, and Lola, 10, allegedly declined to spend the day with him in Mexico.
According to Ballard, Sheen believes Richards has been saying that "Charlie didn't know it was Father's Day until last Sunday" and the trip was too last-minute to attend. (Per People, Ballard did not specify where or when Sheen feels Richards said anything to this effect.)
Ballard insisted this trip "had been planned for almost three weeks," saying, "Charlie invited Denise and their two girls, but for whatever reason Denise chose not to go. For her to claim he only realized it was Father's Day on Sunday just isn't true."
Richards declined to provide a comment on the aforementioned claims when reached by E! News Tuesday. She did, however, tweet a response to Ballard and People, writing, "Jeff I think you had way too much to drink @jeffballardpr & lost your memory dude. Zip It. @people"
In the wake of Richards' tweet, E! News reached out to Ballard; Sheen's press agent told us, however, he was "not willing to dignify her comment with a response."
Oy.