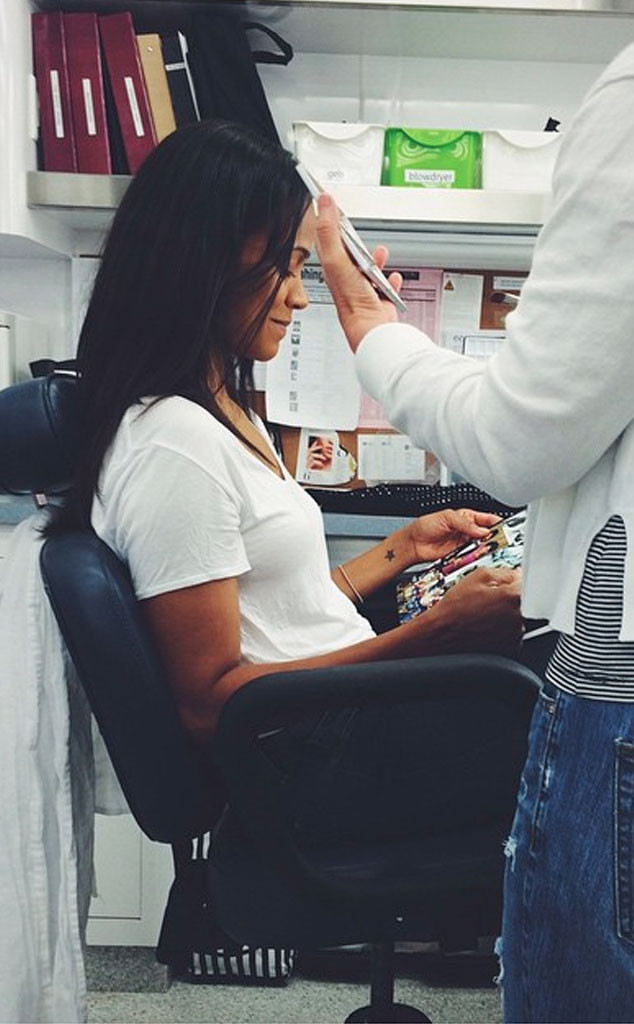 Twitter
Zoe Saldana and Zachary Quinto are going boldly where no man has gone before—for a third time!
The two stars have been sharing pics of themselves on the set of Star Trek 3, which recently began filming. Although new mom Saldana is enjoying a magazine in the makeup chair it seems Quinto is already back in full costume, dressed in character as Spock!
"Someone is preparing to emerge," the American Horror Story alum captioned the pic. The Avatar actress, on the other hand, simply captioned her picture, "Trailer time #StarTrek."
Quinto previously told Variety that he believed the third installment of the rebooted franchise would involve the five-year mission. If you're not a die-hard fan of the classic show, you might be confused by what that might be. Well, let the original James T. Kirk (now played by Chris Pine) tell you.