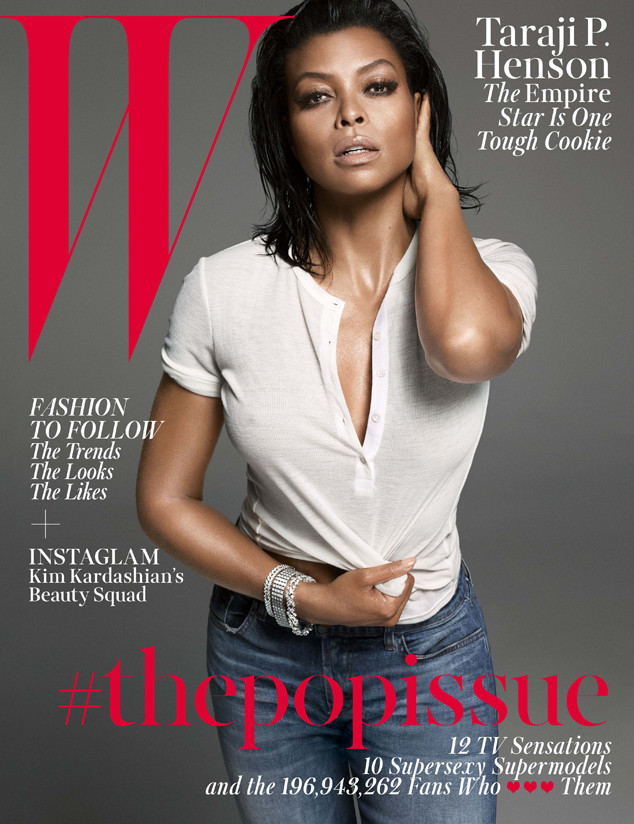 Mert Alas & Marcus Piggott for W Magazine
Cookie, that's her name, take a bite!
Taraji P. Henson, star of Fox's hit show Empire is sizzling hot in jeans and an unbuttoned shirt on the cover of W.
Don't be fooled by her gorgeous looks, she's just as tough as her iconic character Cookie, as revealed in an interview with the fashion magazine.
Discussing a commonality in their personalities, she told the mag, "Cookie is bold and crazy, and she loves the struggle...In that way, we're alike: Cookie is the American Dream...I'm the American dream. I wasn't born with a silver spoon in my mouth. I had a passion, I had a dream and I dived in and I went for my dream and here I am."