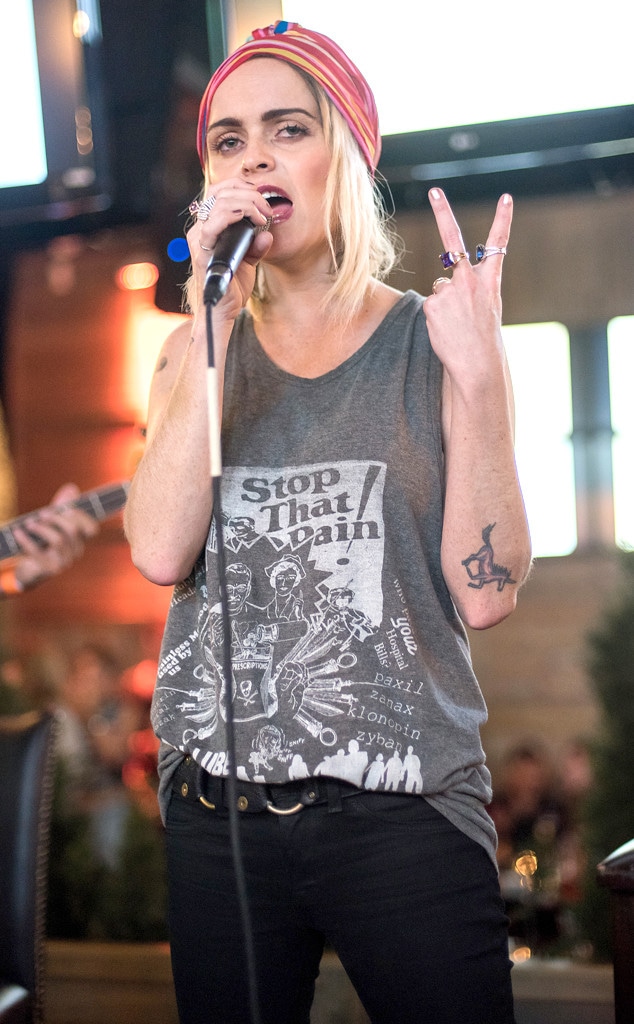 Mike Pont/WireImage
Manhattan prosecutors claimed Monday that Jeanine Heller has been e-mailing and texting Taryn Manning. The alleged actions would violate a restraining order and plea agreement, E! News confirms.
"I view your relationship with a computer the way I view a heroin addict's with heroin," criminal court judge Ann Scherzer said, according to The New York Post's Page Six, which first reported the alleged infraction.
"You cannot be in a room with a computer. You cannot be in a house with a computer. You cannot visit someone with a computer," Scherzer reiterated. "Your parents cannot use a computer on your behalf."
The defense attorney made the allegations. Nothing was formally determined at Monday's hearing.
"The court did not sentence Ms. Heller to any term of probation," Heller's attorney explained to E! News Tuesday. "As such, she has not violated probation. Prosecutors and Ms. Manning have alleged that Ms. Heller contacted Ms. Manning anonymously. However, there simply is no direct evidence—including IP, cell phone subscriber or related information—connecting Ms. Heller to these communications."
Heller's attorney continued, "Although the District Attorney's Office sought to incarcerate Ms. Heller for anonymous communications, the court reviewed the materials, allowed Ms. Heller to remain at liberty and will now require that the prosecution prove Ms. Heller violated the terms of her sentence."
"Ms. Manning has a right to appear and testify at the hearing to fully disclose her relationship, contact with and actions involving Ms. Heller," the attorney said. "At that time she will be required to provide any evidence she may have proving that Ms. Heller is responsible for these anonymous contacts."
Manning, for her part, just wants this to be over.
"For over a year and a half, Taryn has endured consistent harassment, stalking, been falsely arrested, constantly accused, by a woman who used and manipulated the internet, the press and the justice system in anyway possible to attack her," the 36-year-old Orange Is the New Black actress' rep told E! News in a statement Tuesday. "Taryn says that all she wants as the outcome here is to see this woman get the help she so desperately needs, and to have her, her family and friends, be finally left alone."
In late January, Heller was sentenced to 45 days in jail for continuing to contact Manning despite a restraining order; the 32-year-old woman has been arrested three times for harassing the Netflix star. The most recent incident took place on Aug. 24, 2014, with Heller's arrest taking place on Sept. 2, 2014.
An attorney for Heller had worked out a no-jail plea deal for the first two stalking offenses. A judge ruled in January that Heller must enroll in Cape Psychiatric Care, an inpatient facility, for at least a week after leaving jail. The judge also required that Heller receive mental health treatment for six months after jail.
Heller's next court date is set for July 1. During that hearing, the judge will take a closer look at the DA's allegations and make a ruling as to whether Heller indeed violated the conditions of her plea agreement.