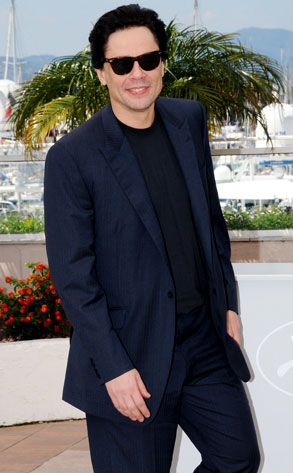 Tony Barson/WireImage.com
We checked out the always fab Benicio Del Toro as revolutionary Che Guevara in Steven Soderbergh's new blood-and-bullets-filled flick, Che, screened at the AFI Fest at Grauman's in Hell-Ay.
Four friggin' hours long, and mostly in Spanish subtitles—Ocean's 14, this is not.
However, this may be the year Latino actors will finally get their due in the top Oscar spots—sure, Spaniard Javier Bardem got Best Supporting last year, but we all know racial barriers aren't really broken until you're in the absolute center of the spotlight, just like double-whammy winners with Halle Berry and Denzel Washington back in 2002. (Too bad Berry wasted her achievement by choosing to follow it up with Catwoman.)
"There's always room for more," says Prison Break's Amaury Nolasco, about roles for Hispanic actors like himself. "Right now we're being seen more than we were yesterday, and Benicio's one of those people we have to thank. Playing different roles...not badasses or drug addicts. New roles, iconic roles."
Gotta say, tho, we do love Benicio as a badass, is that so wrong? But we'd put money on BDT nabbing a Best Actor nom come February, he's that good. Unless, of course, Sean Penn really wows everyone in Milk and all five Best Actor nominations go right to him. After all, not only is he so deftly playing a gay icon in Milk, he's playing a gut-wrenchingly mistreated gay, à la Jake Gyllenhaal and Heath Ledger, and we know how the Academy lives to reward the straight dudes pulling the tragic gay crap, right?
—Additional sass by Becky Bain