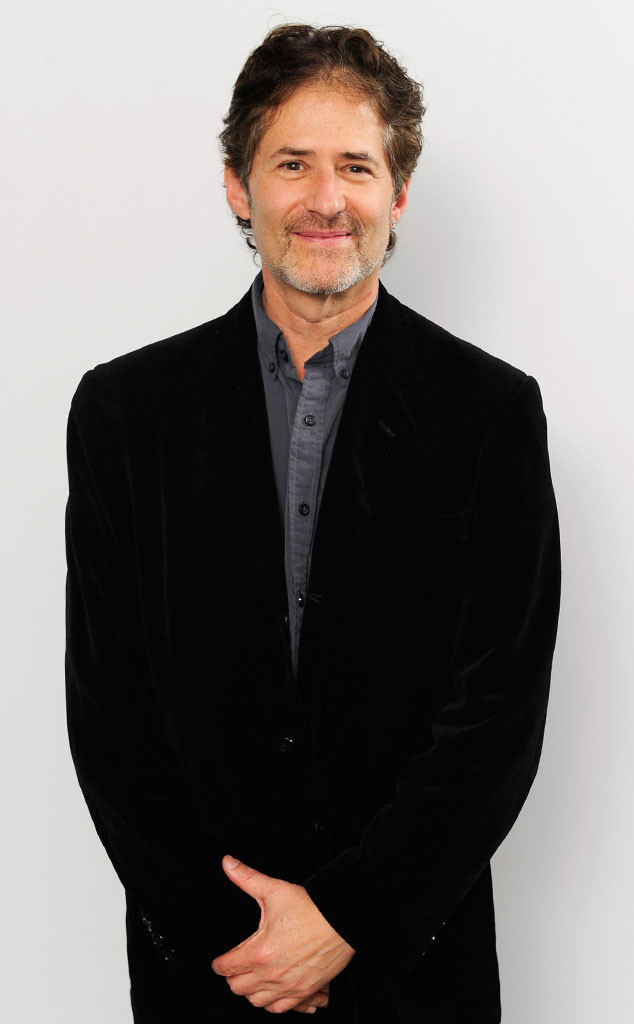 Andrew H. Walker/Getty Images for Doha Film Institute
UPDATE: On Tuesday evening, Michael Gorfaine and Sam Schwartz of the Gorfaine/Schwartz Agency released the following statement, obtained by E! News:
"It is with the deepest regret and sorrow that we mourn the tragic passing of our dear colleague, long-time client and great friend, composer James Horner. An avid and experienced pilot, James was flying a single-engine aircraft that crashed in a remote area of northern Ventura County, California, shortly before 9:30am PST on Monday morning. He was 61 years old.
"Our thoughts and prayers are with James' family at this difficult time, and also with the millions of people around the world who loved his music. A shining light has been extinguished, which can never be replaced. It has been an honor and a privilege to have worked with James since the inception of our agency. For more than three decades, his unique creative genius made an indelible imprint on each of our lives and on those of the entire Hollywood community. There is not a person in our GSA family who wasn't touched by the power and reach of his music, and who isn't diminished by his loss.
"We express our love and sincere condolences to James' wife Sara and his two daughters, Emily and Becky. And we take comfort in the belief that in his last moments, James was doing something from which he derived such great joy. His spirit will continue to soar, and he will be with us always."
___________________________________
Composer James Horner died in a plane crash Monday. He was 61.
A single-engine plane registered to Horner crashed in Southern California Monday, killing the pilot. A source close to the investigation told NBC News the victim's body had been burned beyond recognition.
A lawyer for Horner told NBC News that the composer owned five aircraft, including two helicopters. "He's an experienced pilot," Jay Cooper said. Horner was missing and feared dead after the crash. The accident also started a one-acre brush fire.
The composer's personal assistant, Sylvia Patrycja, confirmed Horner's death in a Facebook post Monday. "We have lost an amazing person with a huge heart, and unbelievable talent. He died doing what he loved," Patrycja wrote. "Thank you for all your support and love and see you down the road."
Horner was born Aug. 14, 1953, in L.A. He was raised in London, attending the Royal College of Music. He later returned to L.A. and got his bachelor's degree in music at USC and did post-graduate work at UCLA.
His first break came with the score for 1982's Star Trek II: The Wrath of Khan. He went on to work with some of the biggest directors in film, including James Cameron, George Lucas and Steven Spielberg. In the 1990s, he scored The Rocketeer, An American Tail: Fievel Goes West, Patriot Games, Legends of the Fall, Braveheart, Apollo 13 and Jumanji, among others. He reached a career high with 1997's Titanic, and his work resulted in two Oscars: Best Original Dramatic Score and Best Original Song for "My Heart Will Go On." He shared the latter award with lyricist Will Jennings. Céline Dion performed the power ballad.
In total, Horner received eight Academy Award nominations, including seven for the scores of Aliens, Field of Dreams, Apollo 13, Braveheart, A Beautiful Mind, House of Sand and Fog and Avatar. "My job is to make sure at every turn of the film it's something the audience can feel with their heart," Horner said in a 2009 interview with The Los Angeles Times. "When we lose a character, when somebody wins, when somebody loses, when someone disappears—at all times I'm keeping track, constantly, of what the heart is supposed to be feeling. That is my primary role."