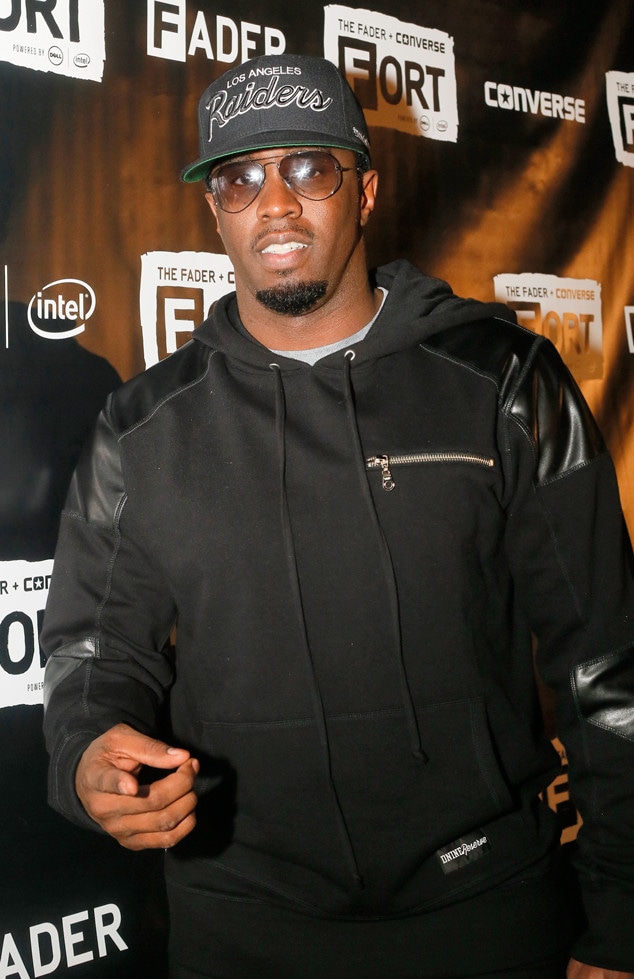 Jack Plunkett, AP for Dell, Inc.
UPDATE: Diddy was booked Monday evening on a felony charge at the L.A. County Sheriff's Department Inmate Reception Center and bail was set at $160,000, according to his booking sheet. Per NBC News Investigations, a source noted the bail amount dropped to $50,000 from the time Diddy of Diddy's arrest to him being booked and released from the Los Angeles County jail. Per NBC Los Angeles, jail records show he is due in court July 13.
___________________________

Sean "Diddy" Combs apparently needs a lesson in sportsmanship.
The hip-hop mogul was arrested Monday on an initial charge of assault with a deadly weapon after allegedly going after a UCLA football coach with a kettlebell, campus police confirm. University of California P.D. has updated charges against Combs to three counts of assault with a deadly weapon, one count of making terrorist threats and one count of battery.
Combs was detained on campus shortly after 12:30 p.m. following the incident at the university's Acosta Athletic Training Complex. His son Justin plays football for the Bruins.
"I'm thankful that our staff showed the level of professionalism that they did in handling this situation," head coach Jim Mora said in a statement released by UCPD. "This is an unfortunate incident for all parties involved. While UCPD continues to review this matter, we will let the legal process run its course and refrain from further comment at this time."
TMZ reports that the official involved was strength and conditioning coach Sal Alosi—and that the alleged altercation was caught on video.
UCPD said that Combs, who was in custody at the campus jail, was expected to be transported to the Los Angeles County Sheriff's Department Inmate Reception Center this evening.
Justin just paid homage to his famous dad on Instagram yesterday, the fam having enjoyed a friendly flag football game for Father's Day.
"Happy Father's Day pops! Love you!" he also captioned an adorable throwback shot.
Justin was photographed getting into an SUV on campus not long after his dad was arrested. A rep for Combs had no comment.
—Reporting by Lindsey Caldwell and Lindsay Good

(Originally published June 22, 2015, at 4:48 p.m. PT)