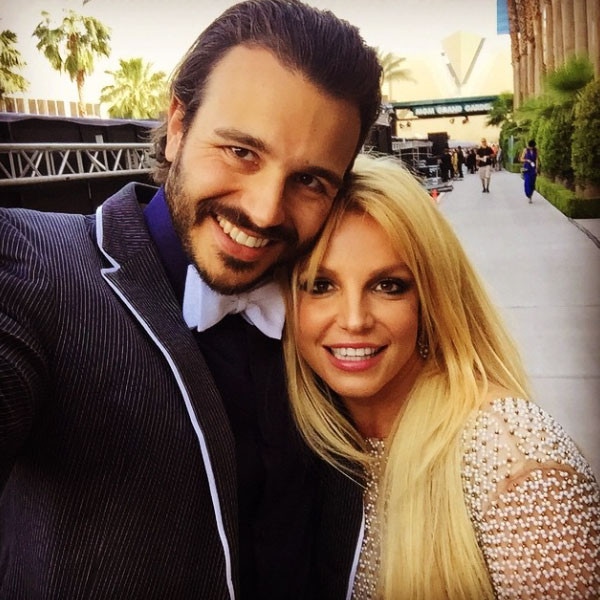 Instagram
Attention all you single gentleman out there: Britney Spears is back on the market.
E! News has learned that the pop star has broken up with Charlie Ebersol, whom she dated for a little less than eight months.
Us Weekly first reported the split news, which comes on the heels of the mother of two posting a photo of her with a mystery male on Instagram over the weekend.
"So nice to be home," she wrote as a caption to the pic showing her hugging a hunky man on a boat.
The "Hold It Against Me" singer added, "Nothing like Louisiana boys."
And speaking of social media, it appears that Brit Brit deleted all photos of her ex-boyfriend from her Instagram account, however, many shots of the duo are still on her Twitter page.
Spears, who first began seeing the producer and writer last fall, couldn't help but gush about her beau back in March.
Spears even admitted that she made a special vest that she wears during her Las Vegas concerts that reads "I Love Charlie" to give her significant other a special shout-out.
"He's like, 'You're the sweetest girlfriend in the whole world.' He was really happy that I did that. It's kinda cool," the crooner told Extra. And when asked if she was open to the idea of tying the knot with Ebersol, she nervously giggled and replied, "You never know! Who knows?"
The two were last seen attending the 2015 Billboard Music Awards last month in Las Vegas, where Ebersol proudly posted a loved-up shot of the former couple and called the bubbly blonde the "most beautiful." 
And between her sold-out Sin City residency, and her family-filled summer plans, it doesn't look like Spears will be spending too much time dwelling over the split.