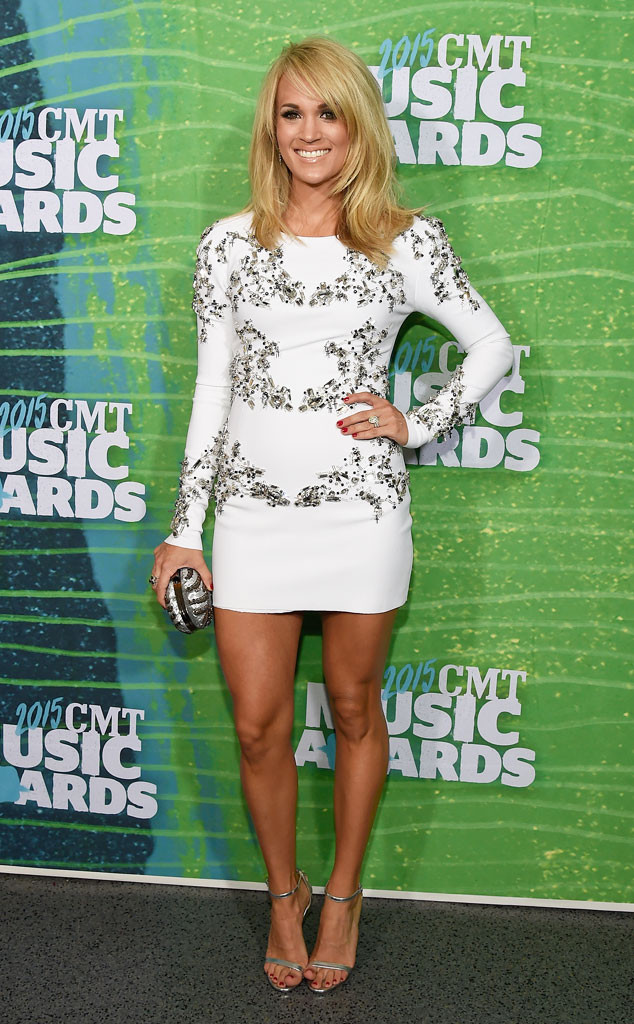 Rick Diamond/Getty Images for CMT
Carrie Underwood made her first post-baby appearance on the CMT Music Awards red carpet earlier this month in a stunning size 2/4 Thomas Wylde sexy white mini-dress and the internet exploded! Before Wylde CEO John Hanna's plane from Japan landed back at LAX, his phone was ringing off the hook with requests—buyers and stores screaming for the 'Pristine' white neoprene blend dress with hand sewn silver crystals or anything looking like the dress.
"The telephone hasn't stopped...I couldn't get off the phone because of my office calling me every few seconds. We received emails like, 'Where can we buy it? Where can you get us one? We will wait for it if you make us one.' It's a big PR situation for us, and any brand for that matter, too." Regarding Underwood in particular, Hanna says, "We are very honored that she would wear one of our dresses, especially with her—you know, she won three prizes and I think and she looked fantastic."
From the moment Joan Rivers started asking celebrities on the red carpet "Who are you wearing?" the cutthroat business of red carpet fashion took off. With a shout-out on the red carpet worth millions, the real show begins long before the red carpet is rolled out. Epic fashion battles are being played out behind the scenes in a desperate race to dress the small number of fashion worthy A-listers.