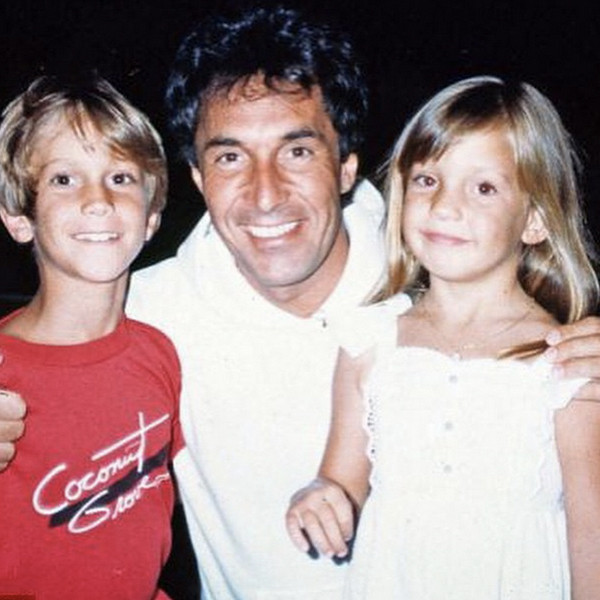 Instagram
Yikes! Not everyone seemed to have a happy Father's Day. 
Rules of Engagement alum Oliver Hudson took to Instagram on Sunday to share a not-so-nice tribute to his biological dad, Bill Hudson. "Happy abandonment day... @katehudson," the 38-year-old captioned the childhood pic of him with his estranged father and little sis Kate Hudson. 
Both Oliver and Kate have spoken out against Bill's presence in their lives, and consider their mom Goldie Hawn's longtime partner Kurt Russell of more than 30 years a primary father figure. 
But in a sweeter Father's Day message, the 69-year-old blond beauty praised her son's parenting skills with a heartfelt message.
"Happy Father's Day @theoliverhudson you're simply the best papa! Love," Goldie tweeted.
Kate opted for celebrating Kurt in her own Father's Day post, expressing nothing but love for the Furious 7 actor. In the black and white pic, Kate throws her head back with laughter while Russell admires close by.
"Pa, just simply..... Thank you. Happy Fathers Day I love you to the moon and back.  #HappyFathersDay," she wrote on Instagram.
For his 64th birthday back in March, Oliver penned his own heartwarming message for Kurt. 
"Happy birthday to the greatest dad in Santa Monica...I love you more than you realize..." he captioned an Instagram pic. "Before you came into my life, I was only potential and you made me, forced me, to find my confidence, my independence and strive for the elusive fearlessness that you so matter of factly possess...I look up to you and always will..."