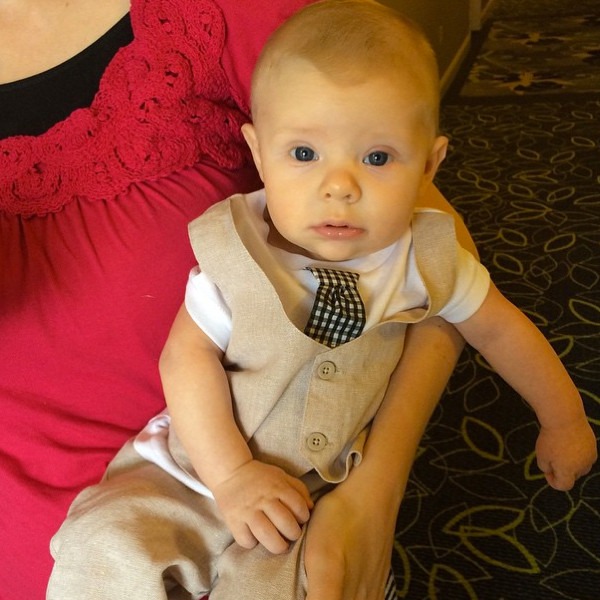 Instagram
Jill Duggar and Jessa Duggar are ready to enjoy a weekend with their family and the Lord!
Following brother Josh Duggar's headline-making scandal, the 19 Kids and Counting stars arrived in Ohio Saturday to attend the ALIVE Christian Music Festival. The event marks the siblings' first public appearance since their personal and revealing interview with Fox News.
"#IsraelDavidDillard This kid is the cutest!" Jessa wrote on Instagram while her nephew donned a suit and tie. "Headed to the ALIVE festival this afternoon!"
Derick Dillard shared another handsome photo of his son with the caption, "Looking good at the #ALIVEfestival."
In the days leading up to the festival, E! News reached out to the event managers to see which family members would be in attendance. They would confirm that Josh and his wife Anna Duggar opted out of visiting this year.
The four-day event features camping, music, seminars, workshops, children's programs and morning worship every day.
According to social media, the Duggars were unable to attend everything as they traveled to Ohio on Friday. The festival concludes Saturday evening. "Awesome travel buddies," Jessa captioned on Instagram while hanging out at the airport with her famous family.
Loyal fans of the family are still waiting for an official announcement in regards to their popular reality show. In the wake of Josh's scandal, the series has been pulled from both Hulu and TLC with many advertisers distancing themselves from the series.
But until an absolute final decision is made, fans of the family will receive their Duggar updates from all things social media. And yes, that includes new Baby Israel pictures.