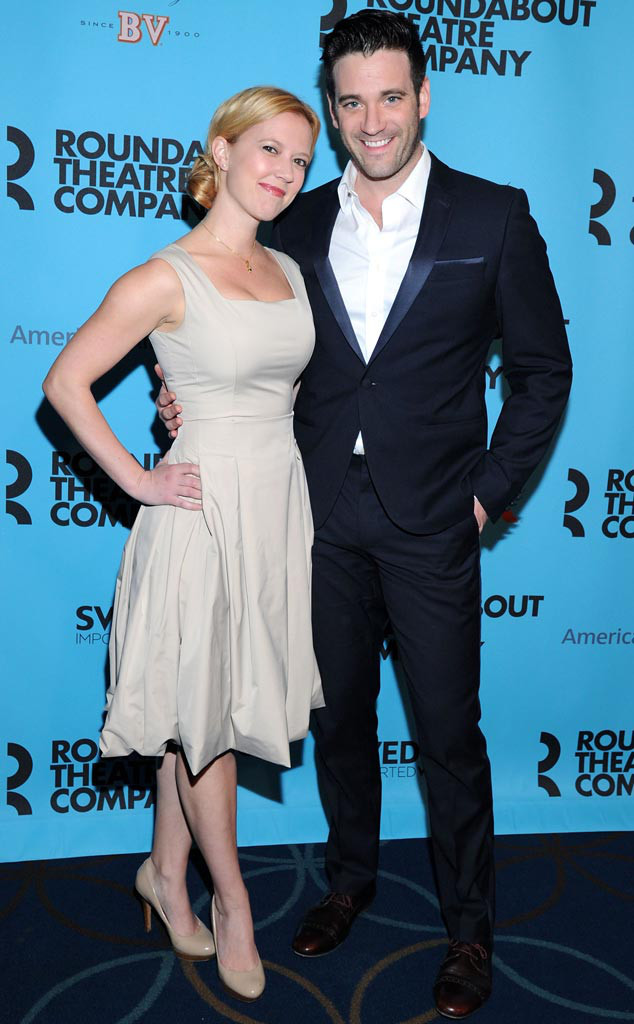 Ilya S. Savenok/Getty Images
Looks like this Arrow star has hit the bull's-eye when it comes to finding love!
E! News can confirm actor Colin Donnell married Patti Murin Friday night in New York City.
"All I want to do is talk about our wedding last night so please bear with me for a few days," Murin wrote on Twitter Saturday afternoon with a picture of her gorgeous new ring. "We are officially hitched!"
Donnell also shared a photo with his bride on Twitter that was captioned "Welcome to forever." Awww!
According to social media posts, the wedding (that featured guests Stephen Amell and Andrew Rannells) had a few moments that could feel like a Bachelor and Bachelorette episode. Don't worry, Murin is a total super fan.