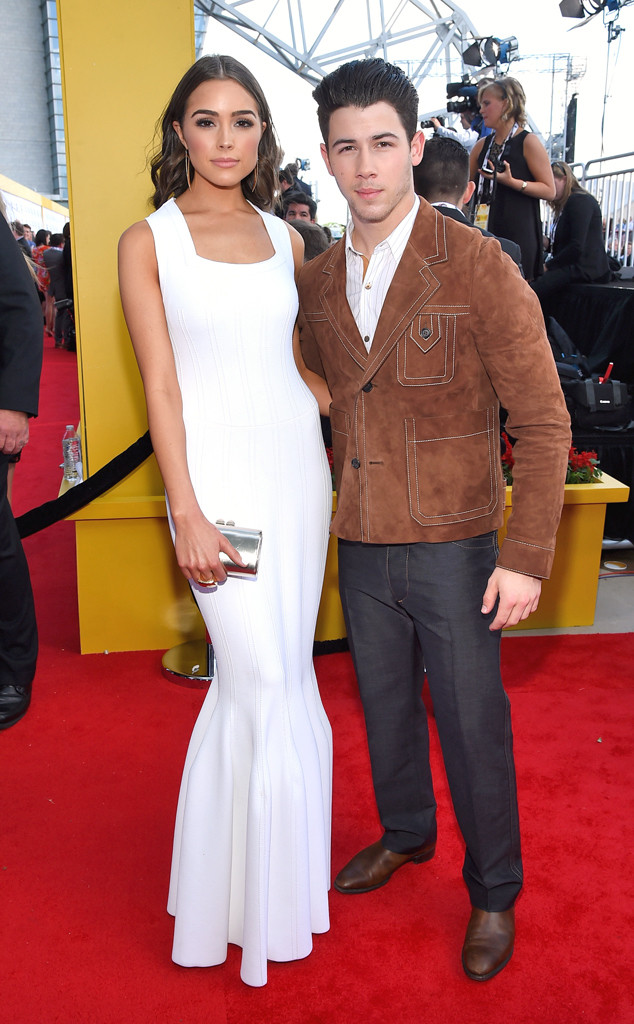 Larry Busacca/ACM2015/Getty Images for dcp
Olivia Culpo's heart is broken but she assures her fans she will recover.
The 23-year-old Miss Universe 2012 winner and Nick Jonas, 22, broke up after nearly two years of dating, E! News had confirmed this week.
Culpo had posted cryptic, melancholy messages on Instagram and Twitter in recent days and on Friday, she pretty much poured her heart out.
"Your heart just breaks, that's all," she wrote, alongside a photo of a sunset and palm trees. "Heartbreak is hard but you find more and more things to be grateful for every day."
"One of those things is all of you," she continued. "Thank you all. Yes I'm going to be okay and I love u guys so so much. Every day is a blessing."