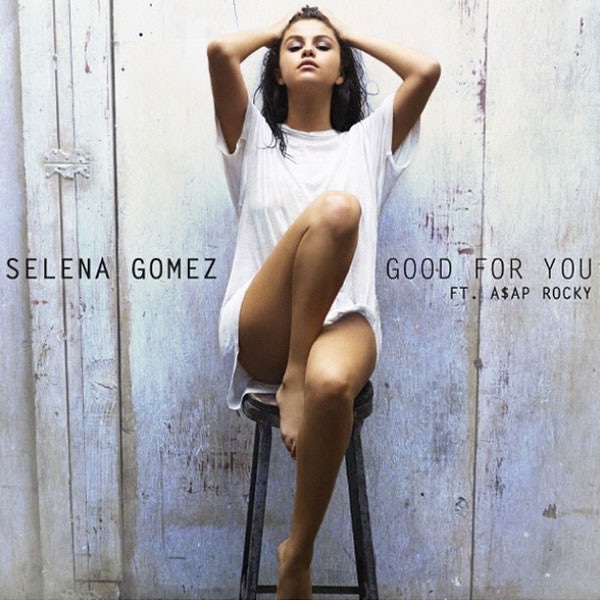 Instagram
No pants, no problem!
Selena Gomez, 23, is set to release "Good for You," Featuring A$AP Mob's A$AP Rocky, on June 22 and has been teasing artwork and videos relating to it over the past few days. On Friday, she posted on Instagram the single's cover, which shows her striking a sexy pose while sitting in a chair and showing off her shapely legs in what appears to be nothing but a white T-shirt.
"So excited to finally show you guys the art for #GoodForYou ft. @asvpxrocky coming 6/22!!" she wrote.
Earlier that day, she shared a pic showing herself lying on the floor in a white T-shirt and a pair of ripped light blue jeans.
In a video posted earlier this week, Gomez is showing in a recording studio, chanting, "But I'm blinded by the sun. I'm reborn in every moment. So who knows what I'll become."