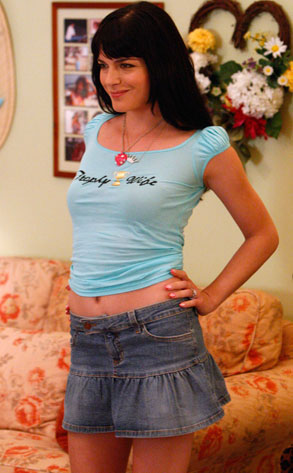 NBC Photo: Trae Patton
So, about that Kath & Kim pick in your TV death-watch pool…
Defying your best prognostications, and not-great Nielsen ratings, NBC has picked up the new Molly Shannon-Selma Blair comedy through the end of the season.
In announcing the nine-episode order today, NBC said Kath & Kim is "a show we love and believe in."
Clearly.
Last Thursday, the series ran third in its 8:30-9 p.m. time slot among the big four networks in viewers (5.5 million) and adults 18-49. The only show it beat was a rerun of Fox's Kitchen Nightmares.
Kath & Kim is not the only freshman series to benefit from a network's abiding patience. Between ABC, CBS, NBC and Fox, only two new scripted shows (CBS' The Ex List and Fox's Do Not Disturb) have been yanked.