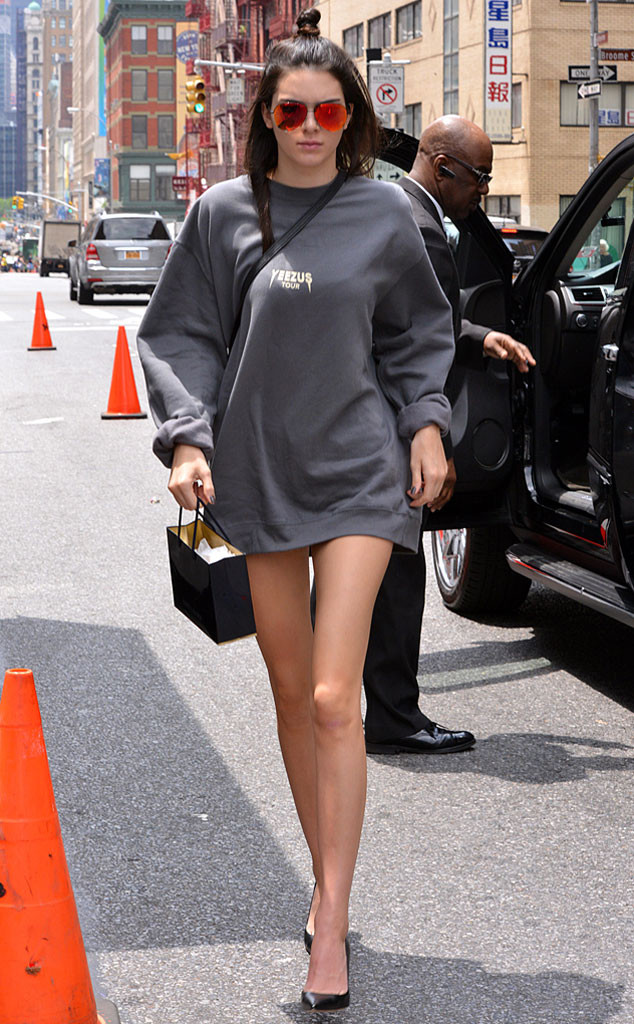 ACE/INFphoto.com
Kendall Jenner is serving us legs for days (and then some)—and we can't complain!
The reality star-turned-supermodel took to the streets of New York City on June 19 in a Yeezus Tour sweatshirt that, well, could technically constitute a dress. Wearing her hair in a half-knot, half-down look and chic mirrored aviators, Kendall was all gams (pretty literally) as she arrived to the set of a photo shoot in SoHo.
Is it or is it not a dress isn't really important, because she owned the look. (We mean, it kind of makes sense that Kendall wears super-short minis and slit-to-there gowns on the reg—if we had stems that long we'd be showing them too.)
In light of Kendall's love for leg-baring looks, we've put together a collection of her, er, leggiest of all time: Click through our gallery to see more of the star with her best leg(s) forward.