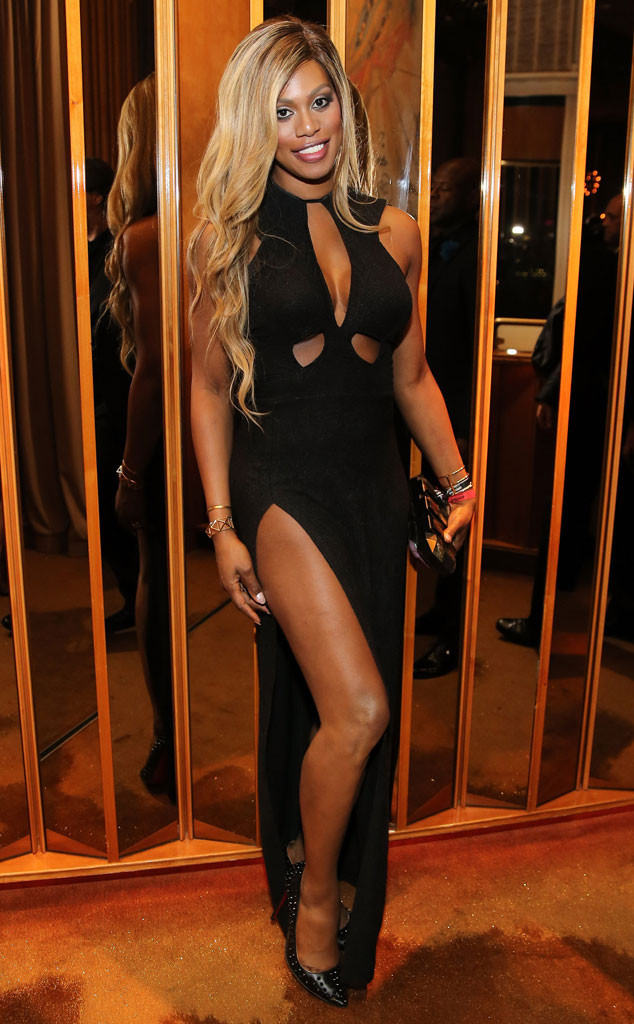 Neilson Barnard/Getty Images
Laverne Cox has always been an advocate for the transgender community, but now she's calling out for help from others.
While stating that "gender policing" hurts everyone, Cox explains during a SiriusXM interview that, "Most men who are attracted to and date transgender women are probably stigmatized more than trans women are."
And that's why the actress wants those men to step forward and set an example.
"I think a man who is dating trans women, who is a celebrity, or famous or is an athlete or something, needs to come forward–-or a musician–-and needs to say, 'I love transgender women and [they] deserve to be loved and I'm going to declare that publicly.'
"I think those men need some sort of inspiration and hope, so they can live more authentically."