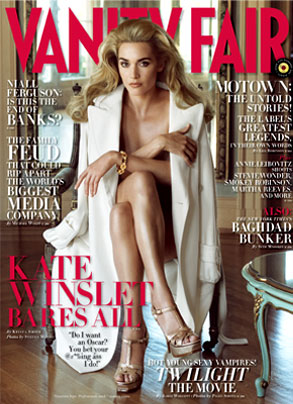 Steven Meisel for Vanity Fair
"Kate Winslet is always naked, sitting on a toilet, running buck-naked. She's free. I want to be the kind of actress who can really be comfortable with my body like that."
—Halle Berry, in Elle mag. Coincidentally, in the latest issue of Vanity Fair, Kate graces the cover nearly naked and wears minimal attire in a sizzling spread inside. Thoughts?