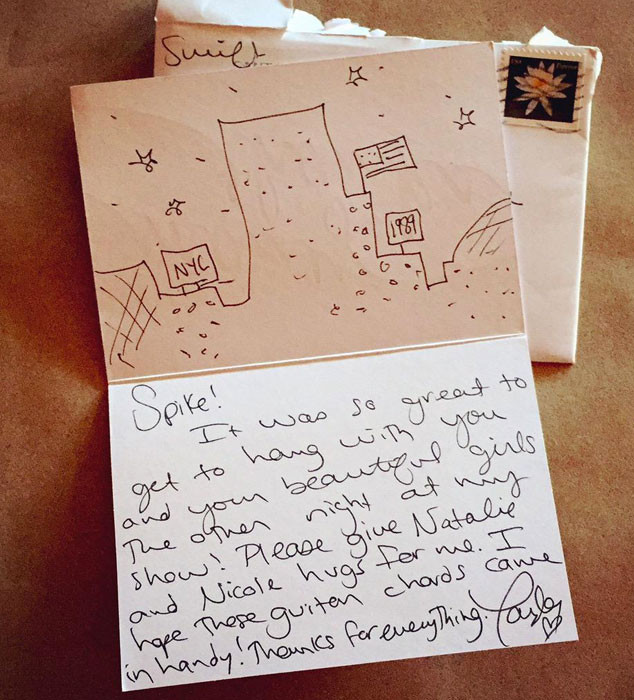 Twitter
Taylor Swift truly wins. Not only as an artist, but just for who she is, and for taking the time to let those around her know they are loved and how grateful she is to have them in her life.
After her shows, the 1989 singer gave handwritten thank you notes to radio hosts that attended her meet-and-greets—and even gushed to one about how great her new beau, Calvin Harris, is!
Spike, a co-host on Mojo in the Morning who was one of those lucky thank you note recipients, tells E! News, "I'm not lying when I say that Taylor makes every single person special!"