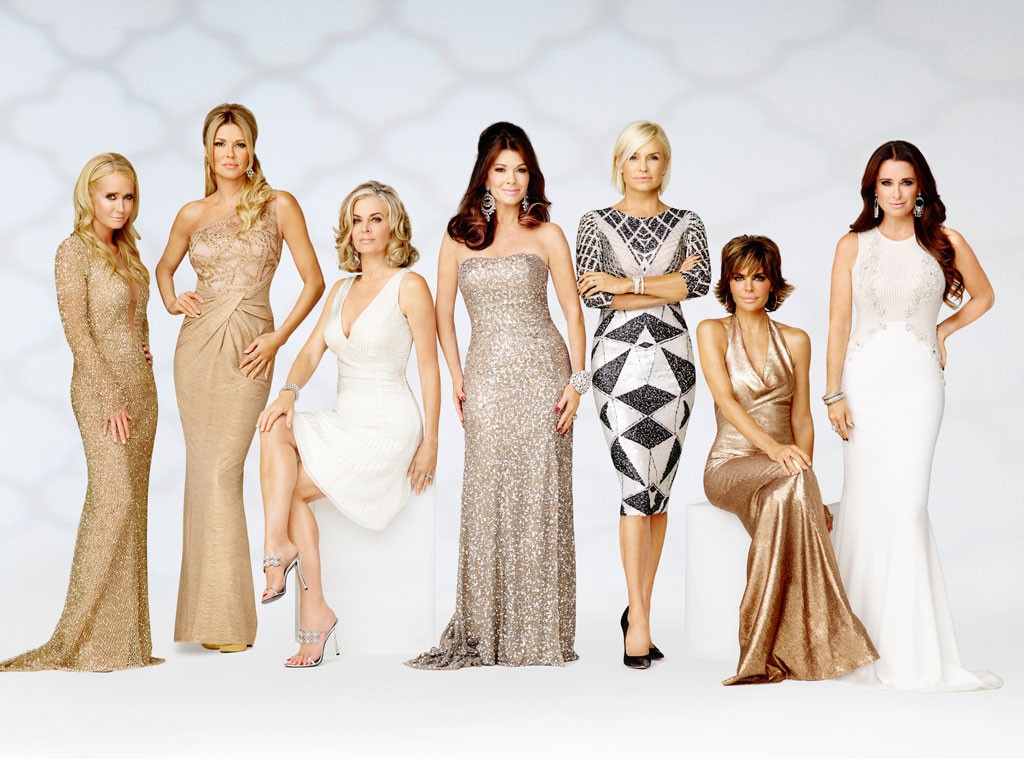 Michael Larsen/Bravo
The Real Housewives of Beverly Hills' unfiltered blonde is gone: Brandi Glanville will not return to the series as a fulltime Housewife, E! News has learned exclusively. A source close to the Housewives confirmed to Giuliana Rancic that it was Bravo's decision not to have Brandi return, citing the bad blood between Brandi and various other cast members. According to our source, Brandi is upset, but she understands and is grateful for the opportunity to be on the show.
Bravo had no comment.
Brandi joined the cast as a "friend" of the Housewives in season two and she instantly clashed with many of the women, including Kyle Richards and Kim Richards. She was promoted to fulltime cast member in season three and remained with the show through season five, the most recent. During the seasons, Brandi has clashed with just about every other lady. Most recently it was with Kyle, again, mainly over Kim. Kim will also not return as a fulltime cast member.
"Kim is fine with not returning. She knows she needs to focus on her health right now," a source told us.
Season five of the Bravo reality series featured Brandi, Kyle, Kim, Lisa Vanderpump, Eileen Davidson, Yolanda Foster and Lisa Rinna. Filming for season six is set to begin shortly.
During the most recent season, Lisa Rinna became concerned about Kim's sobriety after the former child star showed up to Eileen's house for a poker night after taking a pill prescribed to her ailing ex-husband. Kyle, Kim's sister, confronted her and as a result had a confrontation with Brandi that involved "scratches" and pizza flying across the room. Later in the season Brandi slapped Lisa Vanderpump, playfully, but it still caused a rift between the sometime friends.
After filming ended, Kim was arrested and charged with resisting arrest, public intoxication and battery of an officer. She entered a plea of not guilty. She has since entered rehab. "She's doing well. She's talking to her children and they've all visited her," we're told. "Right now, she's not sure how long she's going to stay in treatment. She's taking it one day at a time."
—Additional reporting by Beth Sobol
(E! and Bravo are both part of the NBCUniversal family.)